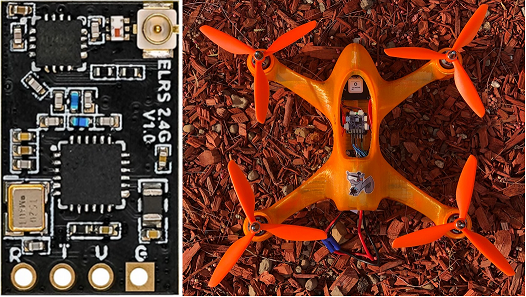 Here are the slides from the monthly report for Aug 2021 presented by Tridge, Randy and a couple of others at the monthly Partners call earlier this week.
The images on the left is of the ELRS 2.4 Ghz telemetry system. The colourful image on the right is from Brandon MacDougall's quadcopter which I thought was just a very attractive picture. Brandon has been helping us with beta testing of Copter-4.1.0.
Thanks to our Partners for their ongoing support and input!