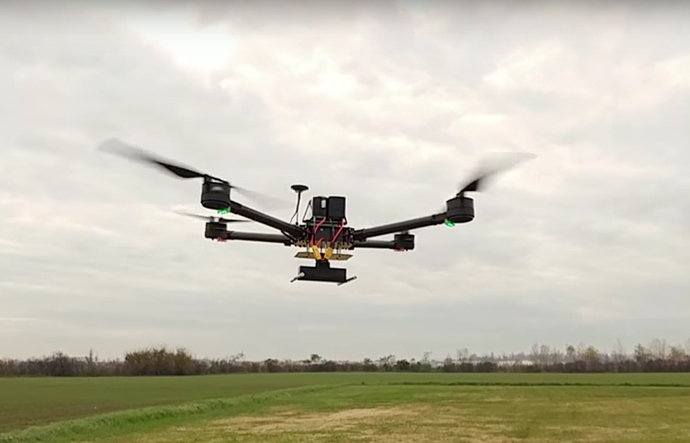 Here's this month's development report that we presented at the monthly Partners meeting.
Perhaps the most jaw dropping update is the work on ChibiOS. I'm sure Tridge or Sid will be blogging about this over the coming months.
By the way, if you know of a company that is interested in supporting ArduPilot please direct them to our Partners wiki page. We rely on donations from our Partners to pay for our servers and also fund developers to work on the very important but less glamorous activities including code reviews.
P.S. the image above is from Marco Robustini's Hobbywing XRotor Pro X8 (video).