We are at the developer conference 2023 - and presented our latest work on the autonomous aerobatics project - including dual (formation) autonomous aerobatics. For those interested, our presentation slides are here.
Lots of exciting additions to the aerobatics code - full trajectory following using quaternion navigation (no more gimbal lock), super simple maneuver definitions, and even simpler schedule assembly.
And of course the addition of dual formation aerobatics. Here we used two Yak 55 aircraft. Using a mesh network we pass progress along our defined path and in this way both aircraft remain in sync during the flight.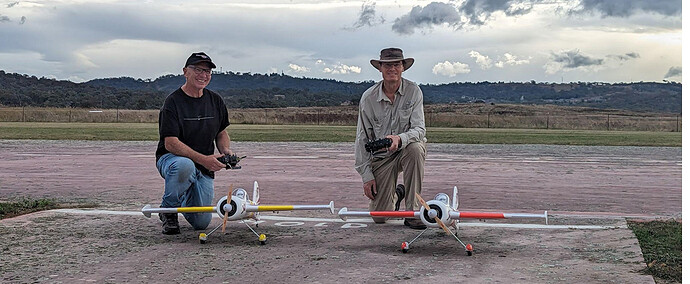 Here is a video of one of the first dual formation flights and a dual formation flight displayed in the plotter.
And, for the first time, dual autonomous aerobatics @ night!
For those interested the aerobatics presentation starts @ 3:07:25