Hi All,
I have a working QuadPlane (4+1) and am wanting to migrate to a tablet for waypoints and have access to Apple and Android. I know there is a beta of MissionPlanner for Android and it didnt work well for me on my devices, so I am looking at QGroundControl.
With the ArduPlane connected, the system links, etc. But when I plan a mission it is an aeroplane/fixed wing only. Its not appearing as a VTOL…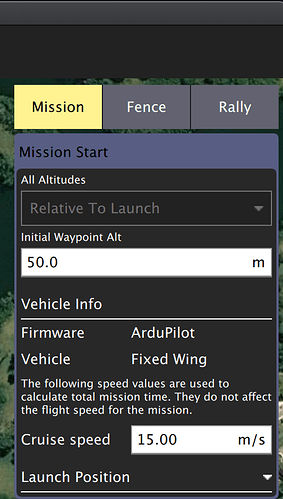 What am I doing wrong?