Hi, I do need some thoughts and help with a new build small 5" copter. The firmware I use is ArduCopter V4.2.1 (c8b6b674) on a cube black at a mini carrier board.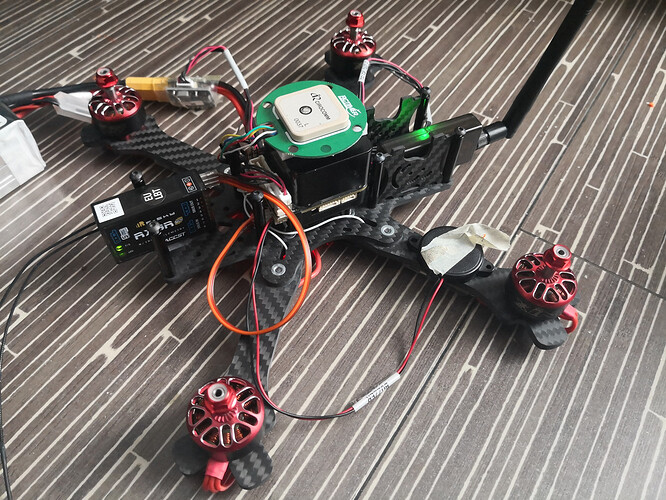 As I cant get GPS runing I unchecked all pre arming settings and tried to arm.
All I get is a 2 tone double beep and the message "Command was denied by the autopilot"
I dont know to proceed…any help welcome!