Hi,
I have built a two thruster Arduboat . It works well in Manual mode , but Not following a straight line in between waypoints even with RTK GPS lock in AUTO mode.
I have attached the Tlog file, parameters and screenshot of the waypoint navigation . Can anyone help me to solve this ?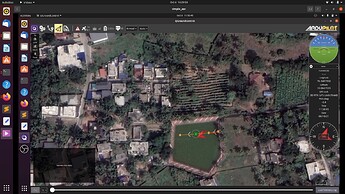 Processing: arduboat.params…
arduboat.txt
(22.5 KB)
tlog file
Thank you.