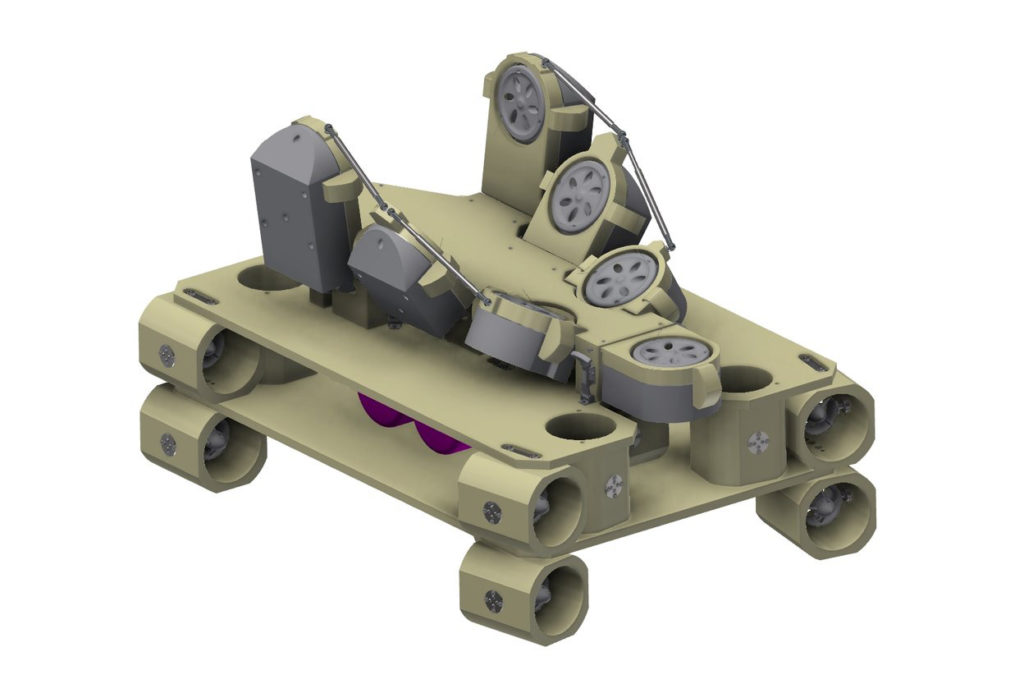 Hi friends! I hope everyone is staying well during these crazy times! I just wanted to share a vehicle designed by our friends at JM Robotics and Bravo Marine… introducing the C-RAY!
Aquaculture is one of the largest sub-cultures of the marine robotics industry with many of our friends, partners, and distributors focusing heavily on fish farming. ROVs are often used to visually monitor the farms while manipulators and other rigs are used for mortality extraction and maintenance. One area of aquaculture where there is much room for innovation is the cleaning of nets and pipes, inspiring lots of creative projects and robots.
When Bravo Marine had an idea for an ROV based underwater cleaning system but needed some help with the ROV base, they reached out to our friend and distributor, JM Robotics, for a collaboration. The resulting ROV, C-Ray, consists of Bravo Marine's design, cleaning rig, and frame, coupled with JM's ROV platform, Modular ToolCarrier, utilizing ArduSub software. The C-Ray is in its Beta1 stage and cleans using high water pressure, rotating discs, and 5x HD cameras displayed simultaneously on 2 curved LED screens at the pilot station. Check out the demonstration video below!