Hello all,
I just set up my quadcopter (APM 2.5) recently and everything was running smoothly before I upgraded it.
Basically, everything is still running properly unless my "roll" in neutral position is -180°.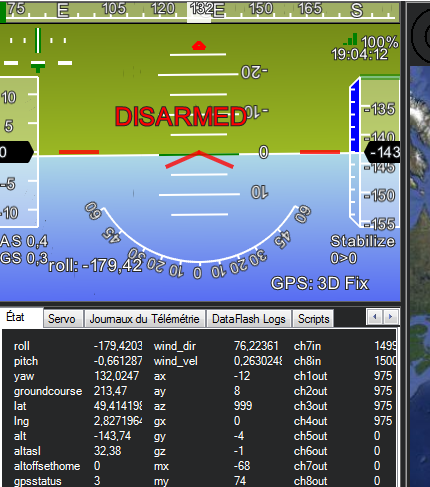 In fact, my APM is "facing the ground" (between 2 frames plates of course ;p), so that's where it comes from. Besides, I have an external compass/Gps which is on top of my quad. The gps is facing the sky so the compass is also facing the ground.
==> The angle between my apm and my external compass is null.
In the tutorial to install the external compass, it's said to select ROTATION_ROLL_180 when calibrating the compass. However I've read that this angle is in fact the relative angle between the compass and the apm, so in my case 0°, then I chose ROTATION_NONE.
In order to set the angle between the APM and the frame, I tried to modify the parameter :
AHRS_TRIM_X
which "compensates for the roll angle difference between the control board and the frame"
This value is in radians so I set it to -3,1415 (-180°)
But I got this result :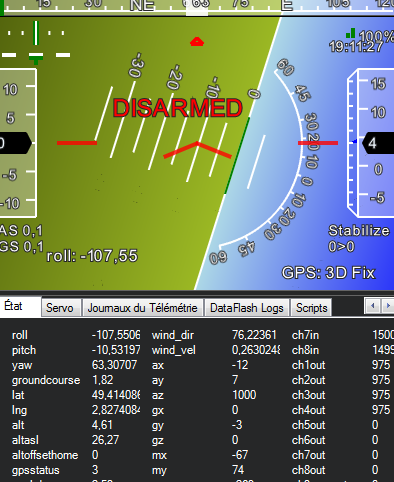 Anyone knows how to set up parameters and calibration when the APM is upside down ?
I'm interested in any comments / help !
Thanks !!