Hello, guys. When i send data to APM Input 5, the input 4 reads the signal too. Like the inputs were wired together.
Hope this picture may help you to understand what i'm getting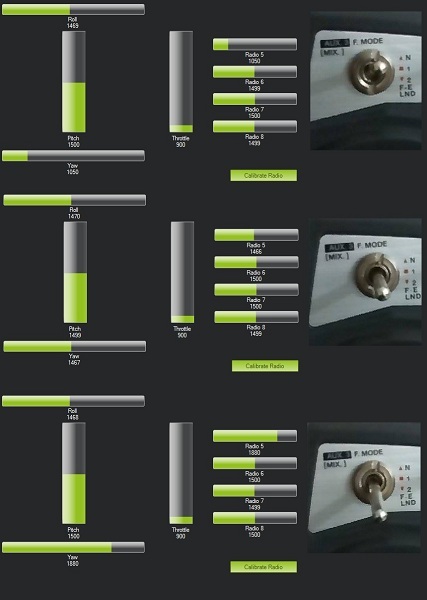 I've also checked if the problem was my RC, but it's ok.
I need the Input 5 to set Flight mode

, anyone can help me?
Instead fix this, i can also change the flight mode channel to another channel, if apm allow that.
Sorry for my poor english.