I'm planning a survey grid mission that will fly over a cell-phone tower.
As an extra precaution, I thought I'd make a cylindrical exclusion fence centered on the tower - up to the tower's height.
Mission Planner doesn't have an altitude field for the FENCE_CIRCLE_EXCLUSION statement.
And the wiki seems to confirm this here: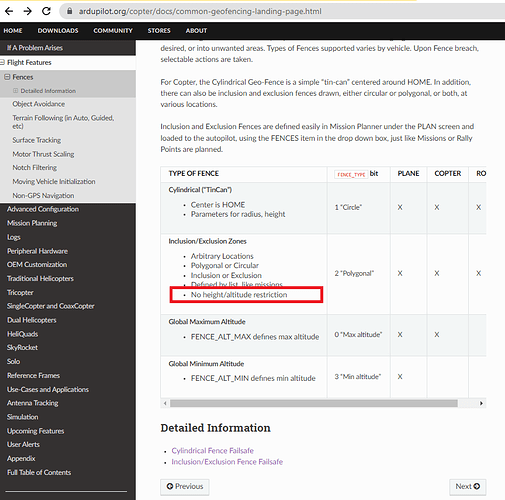 As sometimes the firmware changes faster than the documentation, I thought it might be a good idea to ask here to see if there's still no way to accomplish a cylindrical exclusion fence with an altitude limit.
If not - it seems that for operations around known tall obstacles, such a fence might be a good feature to have.
Thanks you!