Hi, I've installed the Lidar Lite and its measurements are accurate enough for me. However, I was flying in Alt. Hold above a football goal post, when the altitude dropped really fast. I had to increase the throttle stick and move it away from the post. The goal post is like this one: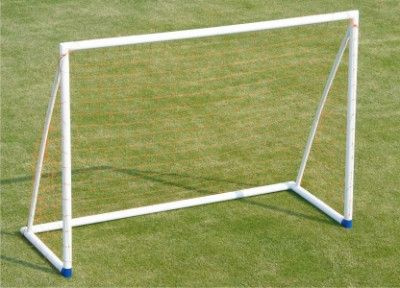 After repeating the same flight several times, I noticed I first had a drop in the lidar altitude (which makes sense, since it moves from 5.5 m to about 3 m), but I was expecting the copter to go high to mantain the desired altitude of 5.5 m. Instead, the copter went down as if the desired altitude was now 3 m.
Checking the log I have the same behavior:

As you can see, when the Lidar measures 3 m (SAlt), the Desired Sonar Alt becomes 3 m. Then, the copter desired alt also starts going down (along with the copter Alt) trying to reach the DSAlt value. Does this make sense?
How is the DSAlt moving because the SAlt drops? Shouldn't it try to maintain the DSAlt by increasing the DAlt?
I'm attaching the bin file.
Thanks,