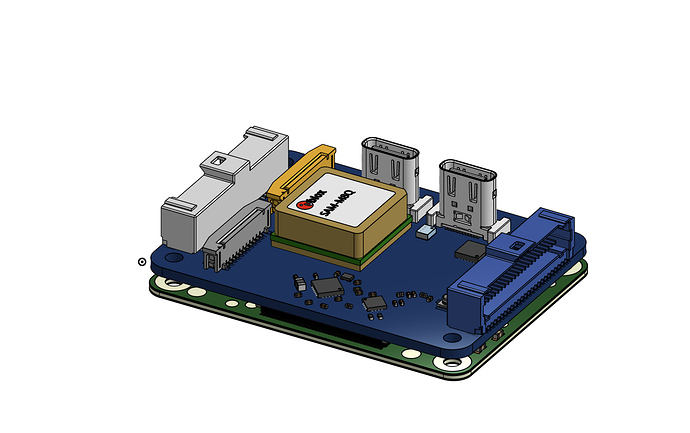 Hi,
As CM4 comes with nice features like, built in wifi, mmc and small form factor,
I recently started to work on a small size all in one autopilot for Ardupilot with CM4 connection as companion computer. As I am in the beginning of the project, I am looking for your feedbacks / ideas to make the project a really cool mini autopilot with all in one logic
Board includes:
STM32H7 microcontroller to run Ardupilot
GPS ublox m8q
2.4Ghz telemetry module ZOON
CM4 connection ( note will be only for cm4 with built in MMC, doesn't have SD card holder )
I used High dense Molex connector for Pinouts from CM4 and also Outputs from SMT32 microcontroller to connect additional pheriperials if needed.
I used additional USB connector for CM4 to upload the OS inside MMC.
2 x Camera connectors from CM4
Main goal of this project , all in one autopilot is to turn any airframe into a drone with minimum components., to remove the messy cabling, and to save space and weight.
Looking for bright ideas/ suggestions.