Hello all,
I'm trying to find a reason why my plane crashes when flying without a GPS signal.
And I've found an issue similar to this topic
Shortly: if I blow on the airspeed sensor while the plane is on my table (without GPS lock) I see that the horizon on my GCS is moving like ±20°
You can see this in the picture below: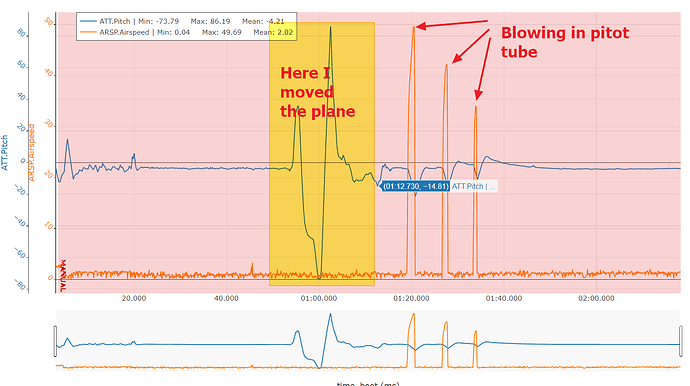 I see this behavior no matter if I use DCM, EK2 or EK3.
I suspect this causes my plane to crash.
Does anyone has any ideas on
is this something expected?
can this lead to a plane crash?
how can this be fixed?
Thanks in advance!