Matex F765-Wing with a digital airspeed sensor. Pitot well clear of the slipstream.
I understand from the docs that airspeed can be expected to jump around. But this much? Shouldn't the startup calibration attempt to change the Offset so that the airspeed is pretty close to 0? Outside air temp was -1C if it matters.
Airspeed readings while on the ground, after startup calibration, just walking the plane from the parking lot to the field for launch: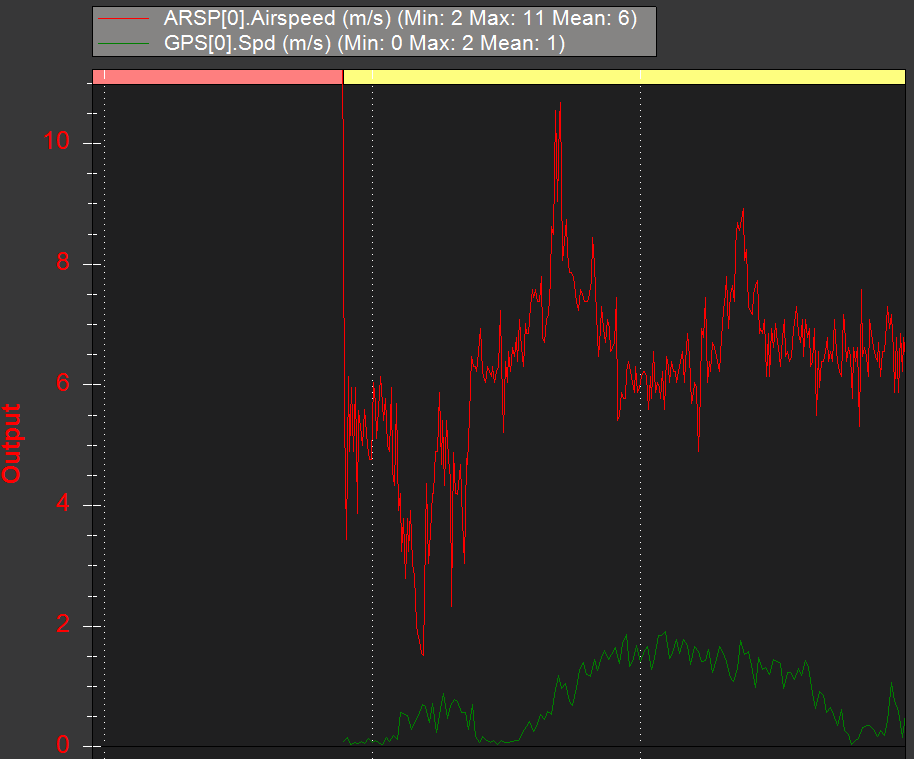 First 30 seconds or so of the flight.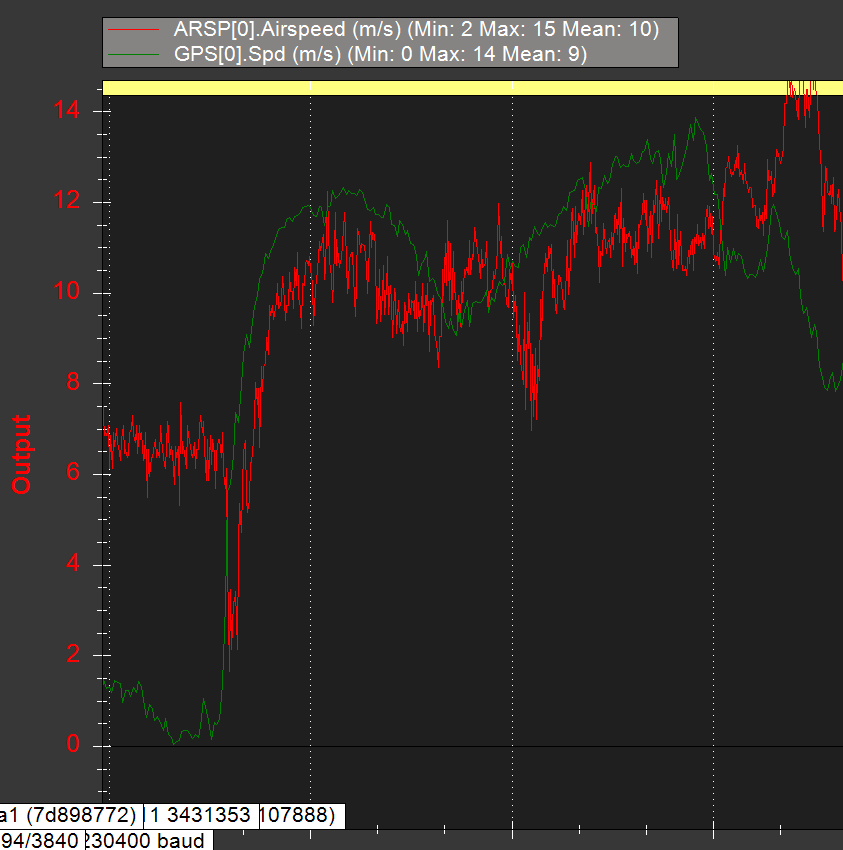 Final approach and landing: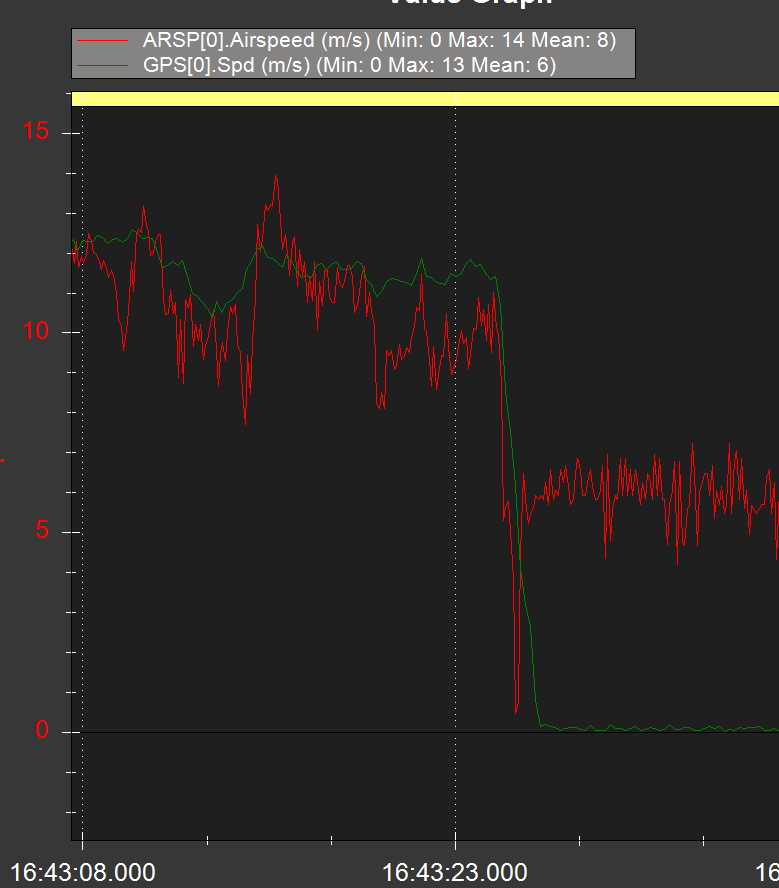 Log at https://drive.google.com/file/d/1InzkldHNRnnQ0DEnE_tD2yHTfbbh9p_5/view?usp=sharing