@Fusionflight @xfacta,
Copter tries to move sideways upon takeoff randomly (only happened twice in 30 odd flights). Then flips. Both times has been using GPS guidance for vertical take off.
It was running a here3 with firmware ver 1.8.AB157ABD (which I believe is latest) and a secondary dgps for backup gps. I've got GPS_AUTO_SWITCH = 4, as I only want to use the dgps if the Here3 shits itself.
You can see in the logs it veers ever so slightly to the right then launches left and does a double barrel roll.
I've added a 5 second delay to the board boot, as I was getting some configuration errors on the 2nd GPS occassionally.
Below is a link to download the logs. I'd really appreciate it if I could have some expert eyes across it so I can avoid more crashes trying to figure it out.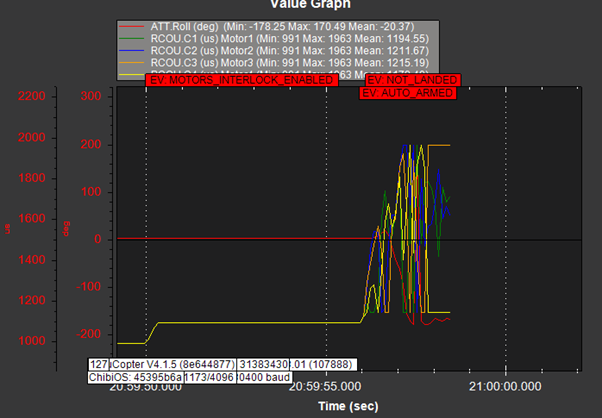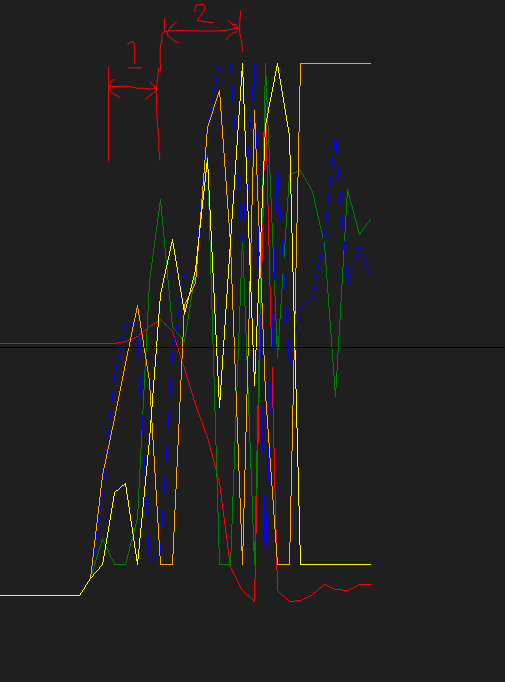 Section 1 is where it tries to go right immediately upon throttle up and Section 2 is the start of the barrel roll to the left.