the maiden flight of the Custom ArduPilot flight controller with on-chip OSD, and New Years Eve seems a very appropriate day for it.
https://www.youtube.com/watch?v=90VWl2jUrW8.
I installed the FC in a Flying Wings Falcon, since I had previously used this airframe for the hack board version of the flight controller. Here are some pictures of the installation: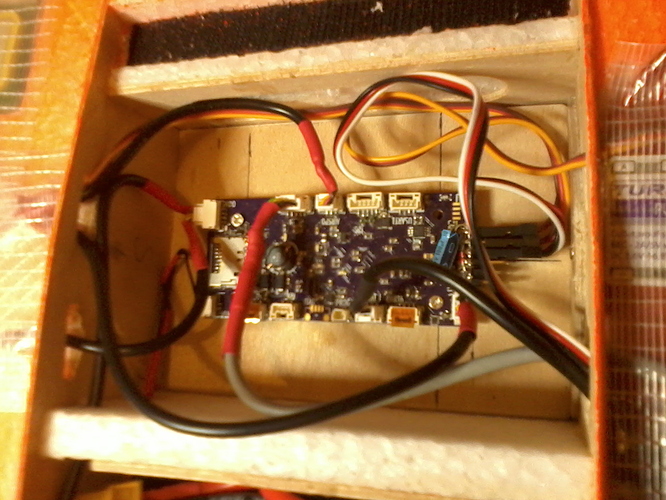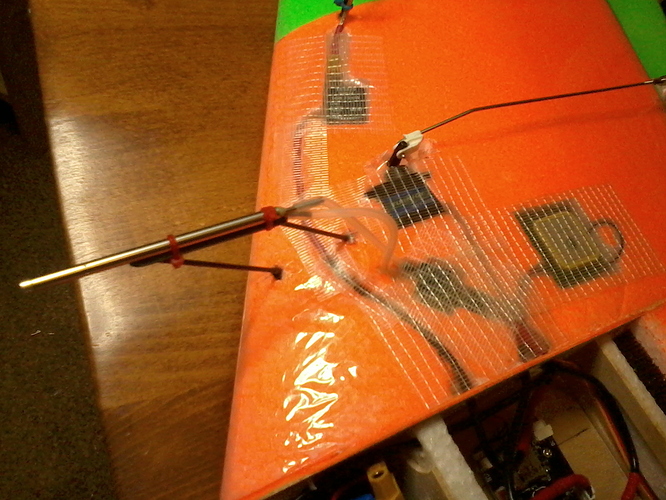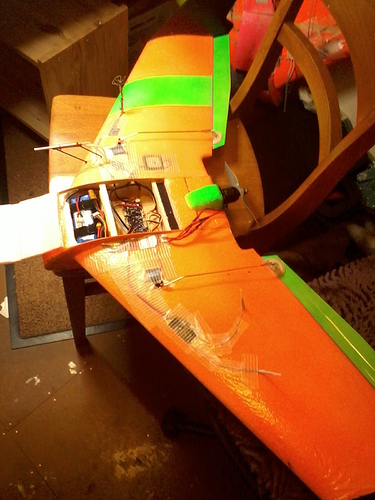 One "novelty" of the current code is that every minute in the video, you can see the whole system freeze for a second or so. As this happens regularly once a minute, my guess is that it is due to with saving compass offsets to EEProm , which is scheduled once per minute. The crude algorithm I used to guarntee data was written before being read clearly needs work!. Despite this issue, the flight was successful and the most important feature Return To Launch mode was tested and works well.