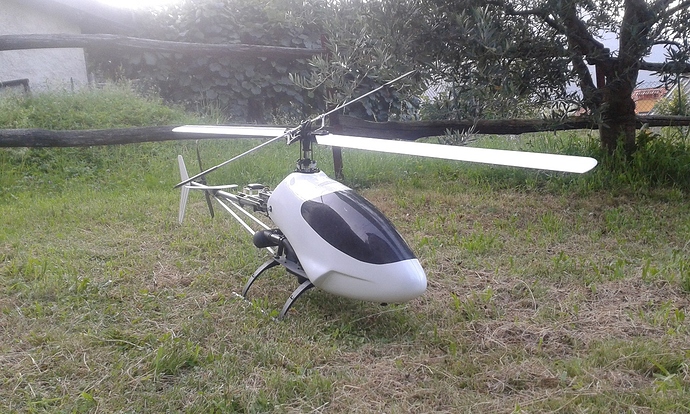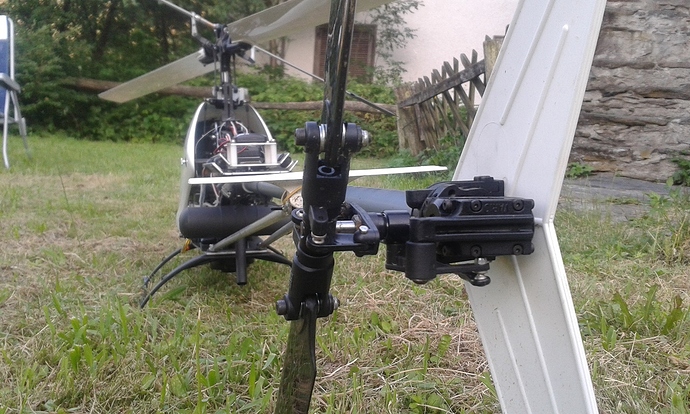 I decided to upgrade the firmware on my Benzin Trainer UAV heli. I have made some mods to the 3.6 Arducopter, adding engine RPM governor and 4 servos swashplate arrangement.
The governor has been bench tested only so far (though I already flew similar code on 3.3) , here the video of the bench test using a simple motor /flywheel/ESC and rpm sensor:
The governor is a simple controller based on proportional and integrative terms + throttle curve output acting as a feedforward and failsafe mechanism at the same time, in case of RPM sensor failure.
The governor function only kicks in at 80% of nominal engine RPM value (it can be clearly heard in the above video when the gov starts working), so the soft start function is still valid and properly working.
So rsc_mode 4 has been added together with three more parameters to tune the governor:
desired engine rpm;
gov_p gain;
gov_i gain;
Will update with a video of the test flight as soon as the Benzin gets back to flight line (currently disassembled on the surgery table for annual inspection

)