The Omni F4 Nano doesn't have an SD card reader freeing some space for other things.
That list looks out of date to me. On the master branch many more features are supported.
So for a light, full a featured Ardupilot capable controller with 5 servo outputs, what's ideal?
Good day, you can look for the mRo x2.1 red board & x2.1 777 with 8pwm and 6 aux or for the mRo pixracer r15 with 6 pwm… i suggest wait few days in more coz the new pixracer pro with 8pwm will be release… on the board you will have the H7 mcu… powerful and low power consumption
Dave: Thanks, that explains it!
Andy: That is nice to know.
Will the pixracer pro have OSD?
Osd for now it's not included…
As am I. A few times I missed having logs but after some PID tweaks, my Wing Wing Z-84 flies great!. You can't beat the $27 price at Banggood.
Cheers!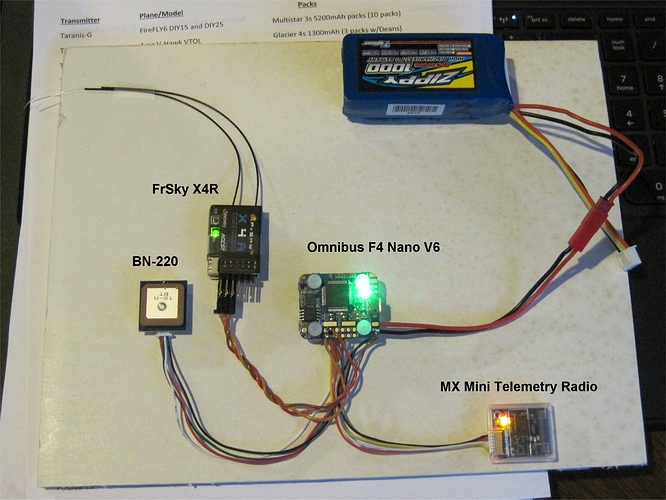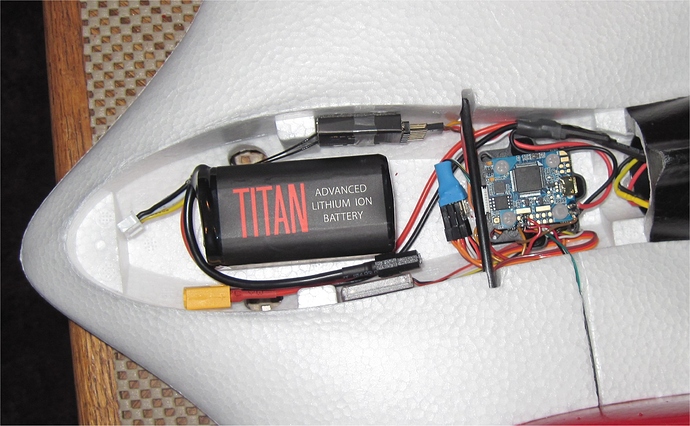 Will be fixed in master shortly
Another + for the Omnibus F4 Nano, it has worked well for me. Or a Kakute F7 Mini. You should probably state how much you are willing to pay for a Flight Controller. These are ~$30-$40 options.
re "full featured": i think you really need to pick a set of features you consider mandatory for your individual use-case and then look for hardware within your respective weight range.
imho it's safe to say that a 2MB F7 board will most likely support most of the vast number of ardupilot features, but then there's connectivity, level of integration etc. to consider and balance against your individual weight tolerance.
for my sub 250g ZOHD Drift i actually pondered quite a while on what controller to use. i first thought revomini would be a perfect fit due to its ultimately small footprint and low weight, but then i would have had to add an external OSD plus the required video voltage regulation and filtering. that's why i finally put the revo aside and looked at aio-type controllers. the kakute F7 mini is a cool board and i was close to getting one, but then i realised it wouldn't have added any value over the omnibus nano in my individual use case at noticeably higher cost. if i were using a single-wire telemetry protocol, i likely would have opted for the kakute as the F7 supports full UART control in contrast to the F4.
the only thing i'm missing now is full SD logging, but neither the kakute mini nor the omnibus nano supports that by default, and in my case it's an ok price to pay.
i might replace the onboard winbond flash memory with a small SD card slot one day… maybe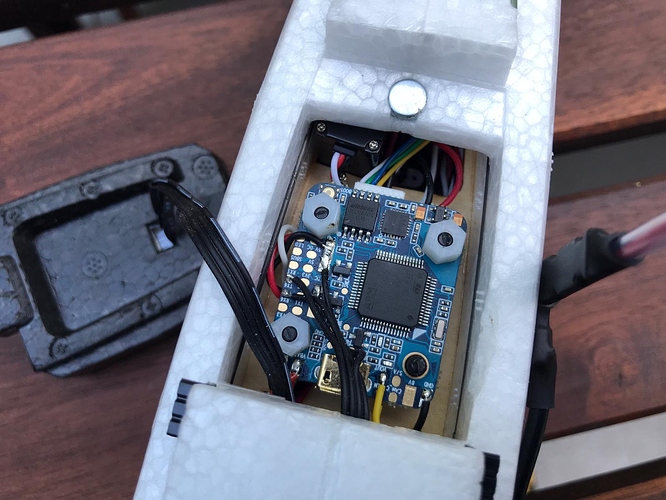 That's timely, I'm putting a Kakute F7 Mini in a Drift. I did want the UART flexibility but as you say the Omni F4 Nano's are great boards. And as Dr. Piper says a fix for logging will be in soon. It kind of works now with issues.
Hi there, I am looking for a cheap flight controller for a bare-bones drone I was just given. I can buy the F405 in the UK, but here it says that "In-Flight FFT control of Harmonic Notch" is not available.
Please could you tell me if this is just referring to automatic detection of the peak frequency for notch filtering, or is it referring to throttle-based notch filtering?
Thanks!
The former. Throttle and ESC based filtering will still work