Thyea N30L adopts professional three-axis stabilized zoom holder, adopts high precision encoder FOC control scheme, and is equipped with a 30x starlight HD zoom camera 1080P full HD starlight night vision network camera, to achieve aerial shooting of aerial long-distance zoom, especially for the public security, fire protection, power, and other industries.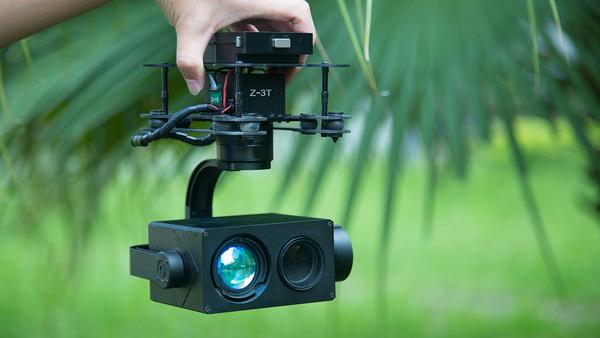 Specifications
Size: 163164158mm
Weight:1265g
Assemble:Detachable
Zoomable:Yes
Zoom times of visible light:30 times Optical
Video resolution:1080P
Temperature measurement range:-30°C~70°C
Sensor:1/2.8-typeExmor R CMOS
Pixel/resolution:2 million pixels
Standard Connector for High Compatibility
Thyea N30L is installed with UAV payload standard connector, UAV equivalent to USB, that allows for quick installation and release with extreme convenience.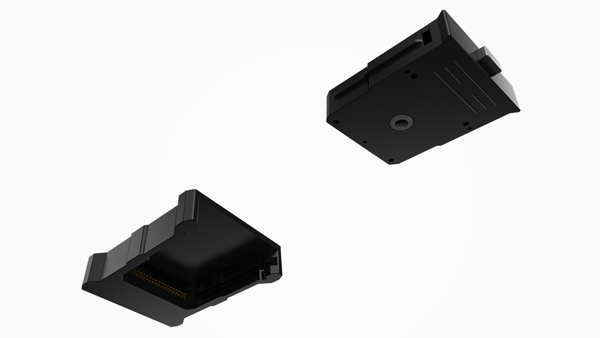 High-precision 3-axial Gyro-stabilized Gimbal
Thyea N30L is equipped with a high-precision 3-axial gyro-stabilized gimbal system that is able to protect itself from high-frequency vibration. The gimbal uses the latest FOC brushless motor featuring precise and high-frequency response, avoiding shake to any degree during the flight. In the meantime, the high processor can precisely control the operation of the motor, adjust the shooting angle and stabilize images even when the lens zooms up 30 times.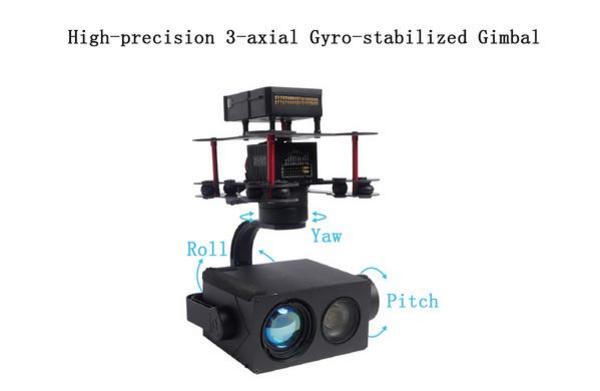 Switch Between Color Mode and Night Vision Mode
With Thyea N30L, users can switch between color mode and night vision mode according to their needs.

High Definition 30X Optical Zoom lens
Both in color and night vision mode, Thyea N30L uses 30X optical zoom lens so users can conduct remote surveillance and inspection day or night.

Two Megapixel High Definition Color Camera
In color mode, the camera could identify a human face from 1km away with its large 2-megapixel sensor and 30X optical zoom lens.
6.Night Vision Sensor and Intelligent Laser Light Compensation
In color mode, Thyea N30L automatically senses light changes and initiates a 500m-range laser light filler which compensates light according to the camera zooming for capturing a clear image.
7.Target Point Tracking
When in tracking mode, users can click a target point on the screen and then it is moved to the center. The target point will then be locked down and tracked by the gimbal.
Compact Size and Light Weight
With a lightweight design, Thyea N30L weighs only 1265g, the lightest amongst its counterparts and compatible with various UAV systems.