Hi there,
After discovering this project and having been reading around for a while I've have decided to bring my old Trex 600 Nitro back to life with Ardupilot and a Pixhack v3x controller.
As far as I understand, an external power supply must be used to feed the servos, and according to the board specs, servo input voltage should be within 4.8 and 5.4v: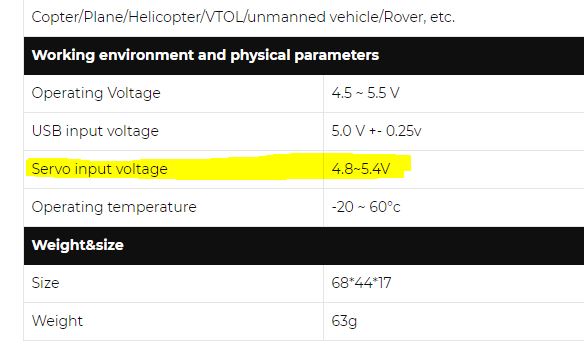 Does it means the board will not accep 6v servos with a 6v BEC?
The idea is to wire up the helicoper in the following way: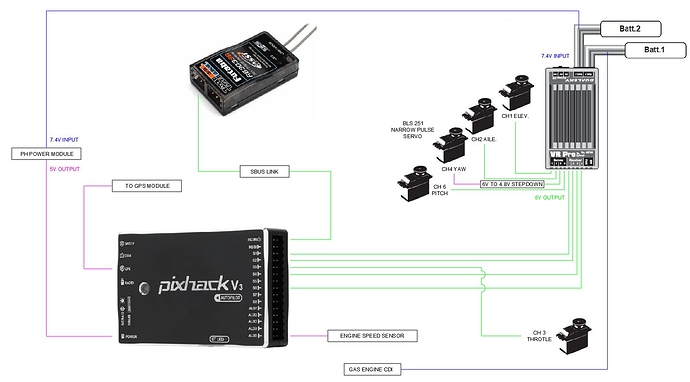 Does anyone have experience using medium or high voltage servos with this controller?
Thank you in advance for your comments,