Hi, folks.
I know this subject has come up before, but with this new firmware, they've become OBE.
I'm testing a new X8 with TMotor U5 (KV400 & 15" CF props. The AUW (with payload) is about 11kg. According to the manufacturer's data I should be at only 60% motor output to maintain hover. I can barely takeoff and maintain a hover at full throttle, and as I get about 50% into the battery life, I can't even do that.
Here is some of the DataFlash log data: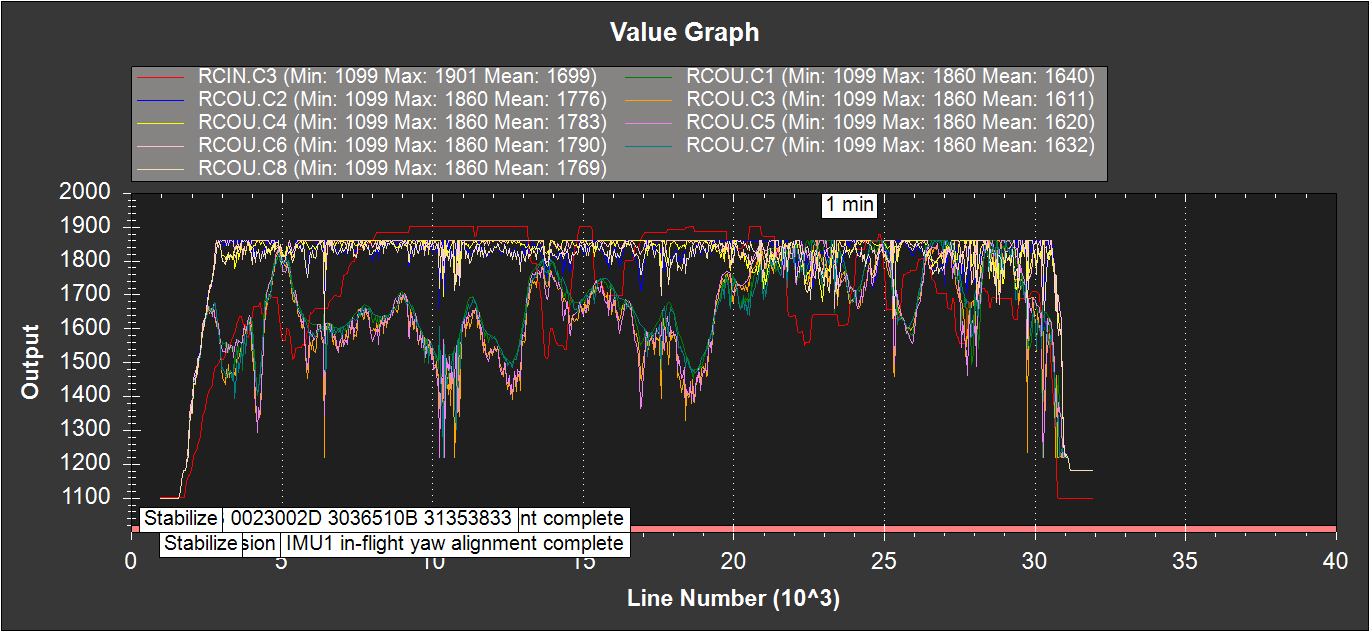 As you can see the throttle is maxed out much of the time. The even motors are at their max almost immediately, and the odd motors gradually max out. However, I could barely maintain altitude the whole time.
I really should be getting MUCH more thrust out of full throttle than this. Maybe this is due to the reserve the FC is keeping for attitude control. I have ATC_THR_MIX_MAX & ATC_THR_MIX_MAN set to 0.5, the lowest according to the docs.
Since I have a large X8 intended for payload carrying, I am willing to sacrifice some attitude control for throttle (altitude) control. All my flight maneuvers will be docile, so I'm willing to go 75% for throttle. Any idea how to do this? I'm going to try to set ATC_THR_MIX_MAX to 0.2 tomorrow and see if the FC will accept that low of a value.