Hello.
Hope someone here can give a good solution to this problem.
This was a cube delivered when they had problems beginning of 2019. We did the test then and all 10 had no problems. So was told they will work ok. We did fly all drones after perfectly. And delivered to the customer.
Now they all had the drone in stock for 2 years. I know strange that they don't used it in between.
Now they start up the drones and nothing happens. No start up signals from the esc or buzzer.
I did all the test from this link: https://discuss.cubepilot.org/…/error-check-brd…/1378
Did not help.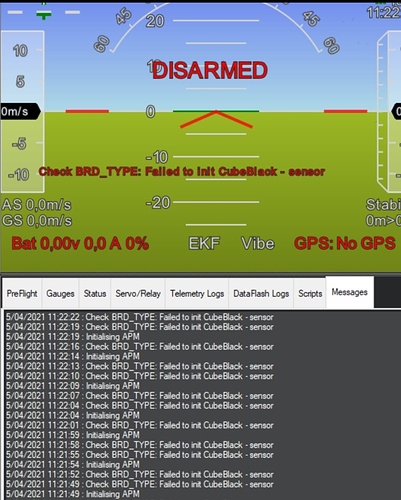 When plugged into the computer we get this message.
Someone else had this problem and found a solution? Thanks in advance