Hello,
We would appreciate some help on understanding the cause of a crash that happened recently after many hours of normal flight operations without significant issues.
We had two consecutive crashes on two consecutive days, with two different helicopter platforms of the same model and configuration. Both crashes showed almost identical patterns on similar conditions and coordinates while repeating the same mission plan. Currently we are still investigating whether the problem comes from a HW or SW issue.
We managed to retrieve a DataLog from the 2nd crash (000019.BIN), but from the 1st crash we only have the Telemetry Logs from our GCS. Both are linked here:
https://drive.google.com/drive/folders/1I8-qGSdeUKs7YiGBCv4OQkdMkpAgvCbL?usp=sharing
Both platforms are traditional single rotor helicopters running ArduCopter v 4.0.1 and are powered by a gas engine using Ardupilot's internal RSC governor.
Here's a snapshot of the crash logs with relevant info. From RCOU, C3 is the Collective channel and C8 is the Throttle channel.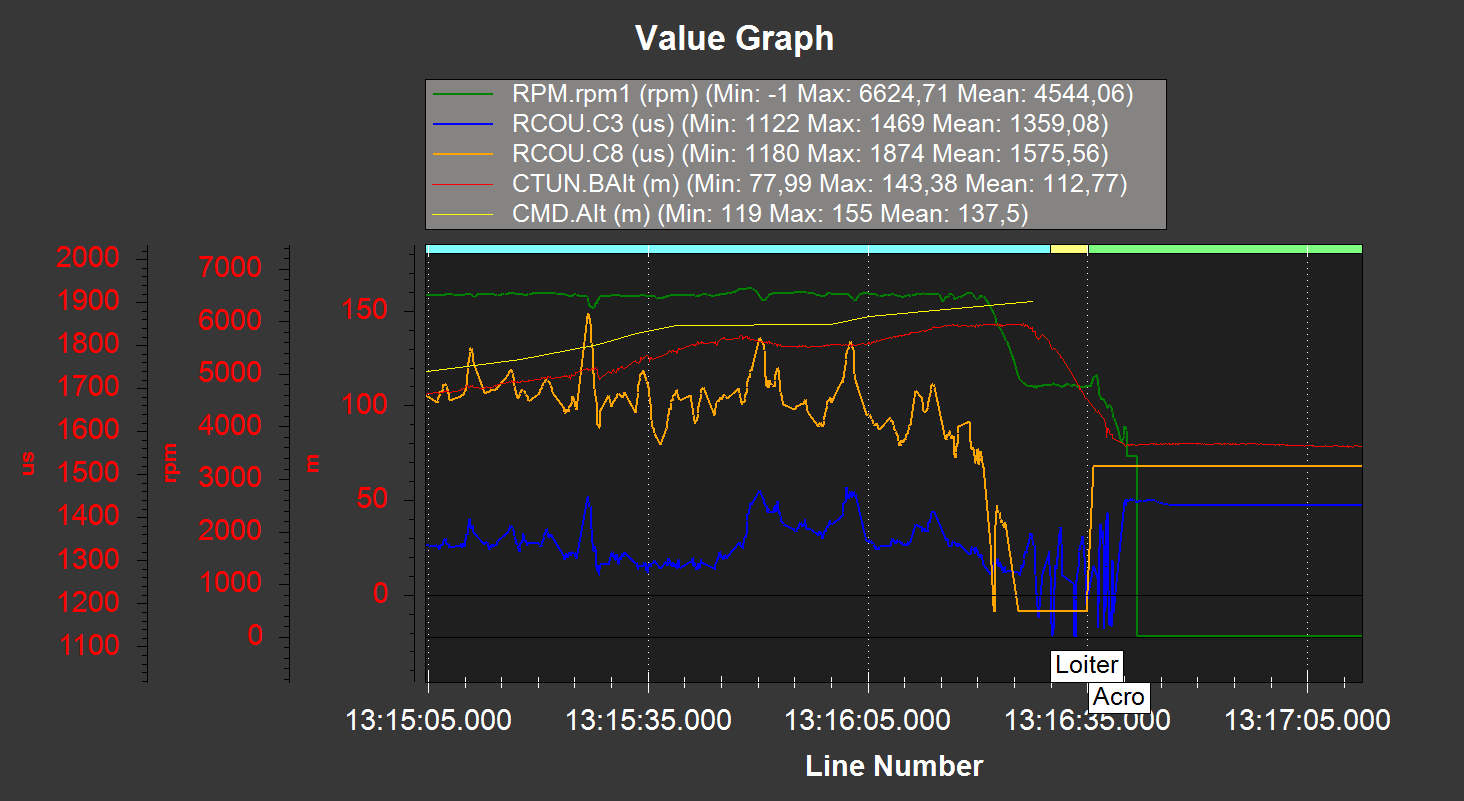 As you'll be able to see, right before the sudden drop of altitude there's a drop of RPMs to almost idle while the C8 throttle is not correcting for it or even causing it, we think here's the key to the issue, but we still don't understand why this is happening.
Any help is greatly appreciated, thanks!
Miquel