Hello Greg,
Really like your logbook, funny we work on the same projects theses days : Volantex & OpticalFlow.
I am using the new Garmin Lidar Lite 3 and so far, its working fine.
Here in Quebec, it is snowing non stop and it is quite cold, so I am flying optical flow in the garage:https://www.youtube.com/watch?v=Sgg3FVu0v68
As you can see it is flying its own wind , quite a lot of air bouncing on the walls
Here is the detail of the installation: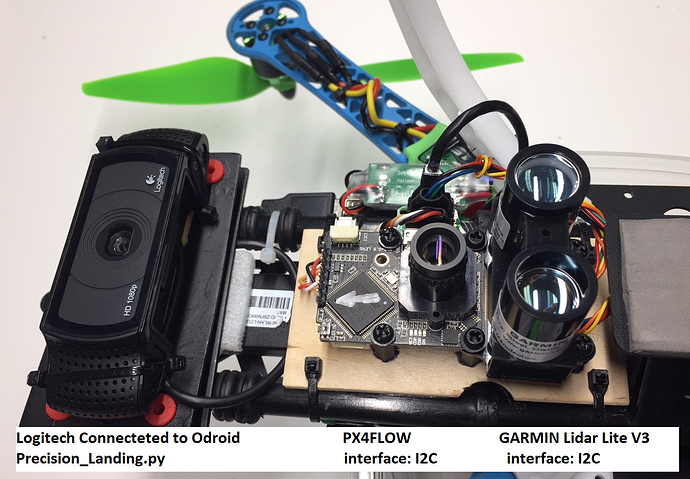 Yeah, it is plywood… I am old school… and this rig is ready for precision landing as well, let me kow if you are interested, that is quite a fascinating project .
Keep on the good work