For those who haven't heard about Andruav, it is a system that includes an Android application which allows you to use your cell phone as a Mavlink bridge and companion computer. Specifically, the Android device can connect to the Pixhawk via the telem1 port, and it sends telem1 data and cell phone camera recording data to a laptop via the cell phone's LTE connection.
I'm planning to use Andruav for LTE connection of telemetry and video for maritime drone use. However, I'm experiencing some issues, which are outlined below:
Configuration :
Quadcopter(Pixhawk Orange) + Galaxy A32(Android 13 Tiramisu, LTE 5G) + Laptop(Windows 11, using Drone Engage Web client)

Symptom :
Telemetry is connecting well, and Mission Planner can be connected to UDP, but the video is not connecting via LTE. when I click the video live stream button on Drone Engage Webclient, video live stream window is opened, but video screen remain blank and black. When connected to WIFI, it sends video data well. (For clarity, the drone card and GCS card are not on the same network; they are using different WIFI networks.)

What I have tried :
Different method of operation(click video button twice, changed the order of button clicks)
Changing android & application settings(lowering video quality, turning off data saving options, all available options)
Changing desktop settings(turning off Avast Vaccine)
Different browser(Chrome, Internet explorer, Microsoft Edge)
Different app(using andruav app, using drone engage web client)
Different phone(I used friend's phone and my another phone, it was not available too. it is different carrier)
Different laptop(not worked as well, it was long distance away and had completely different network)
I have very fast internet speed on drone card. so it is not speed's problem.
-Notes :
I've had very few successful attempts at connecting to the video. because I successed to connect once, I don't believe the issue is related to my mistake or bad setting value.
When I first installed the app, it worked a few times, and I was actually able to fly the drone and receive video from it. When I generated a new account, it worked a few times, video is transmitted long time. I reached out to the Andruav development leader for help, but they didn't say about blocking when questioned about IP blocking. This leads me to believe that the issue is not related to the blocking of my IP address. When I turned off some network programs, it worked a few times, and when I switched to WIFI connection on the drone card(cell phone), video transmission worked every time I tried.
I suspect that the problem is related to my carrier's firewall settings, which may be affected by my nation's restrictions. Has anyone else had a similar experience with Andruav? Any insights would be greatly appreciated.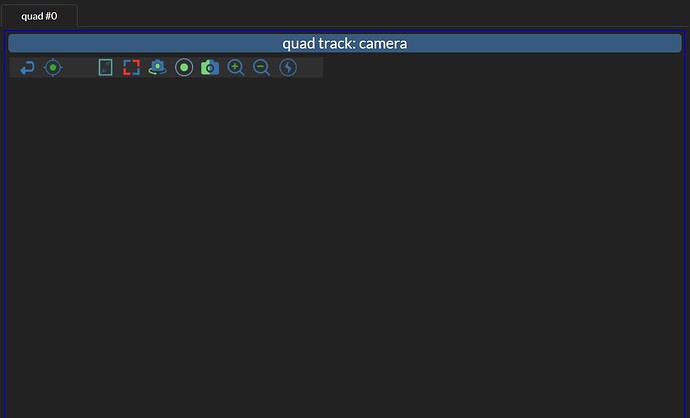 above is example of blank video screen