About flight,this is the result of PIQP.P+PIQP.D+PIQP.FF PIQP.Act BARO.Alt ARSP.Airspeed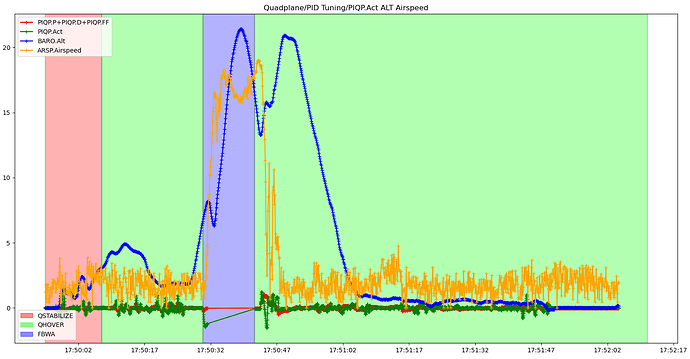 About transition, this is the result of PIQP.P+PIQP.D+PIQP.FF PIQP.Act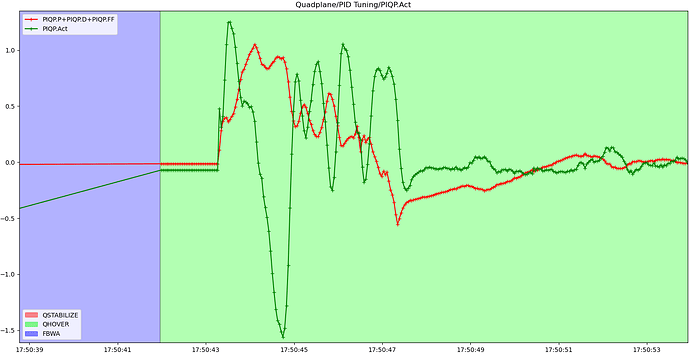 Need to set another value of Q_A_RAT_PIT_FF ?
About tune process, anybody can suggest me other graph template who need to generate to optimize the different process of the tune ?
I remark in the log the presence of the MSG : "Transition VTOL done, timeout". How ca I remediate this process ?
logs & settings: https://drive.google.com/file/d/1Eu41Moi4UEBfFhR_sDHNrwBNs0HFHWm4/view?usp=sharing
Thanks Again !