Dear all,
While I test plane-soaring on SITL, I realize that terrain following behavior is changed in ArduPlane V4.1.
It seems that current terrain following shows more altitude errors than previous version.
The first plot: terrain following on ArduPlane V4.0.0
The second plot: ArduPlane V4.0.3
The third plot: ArduPlane V4.1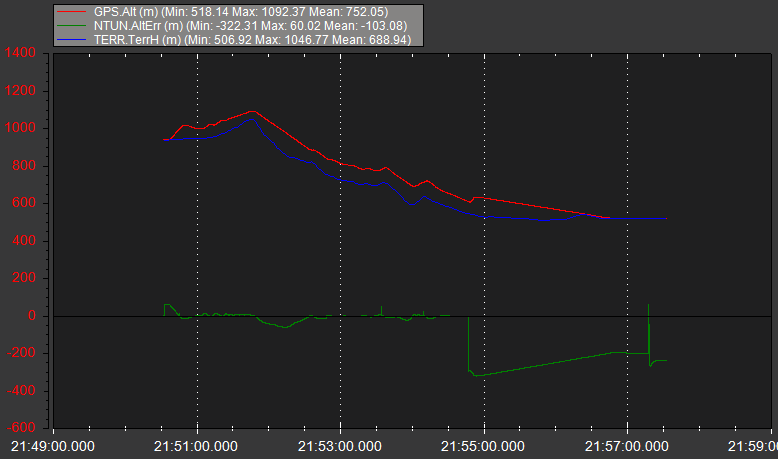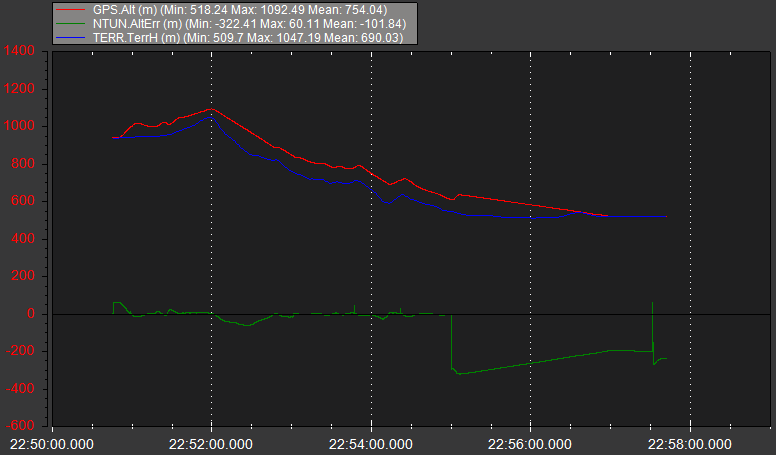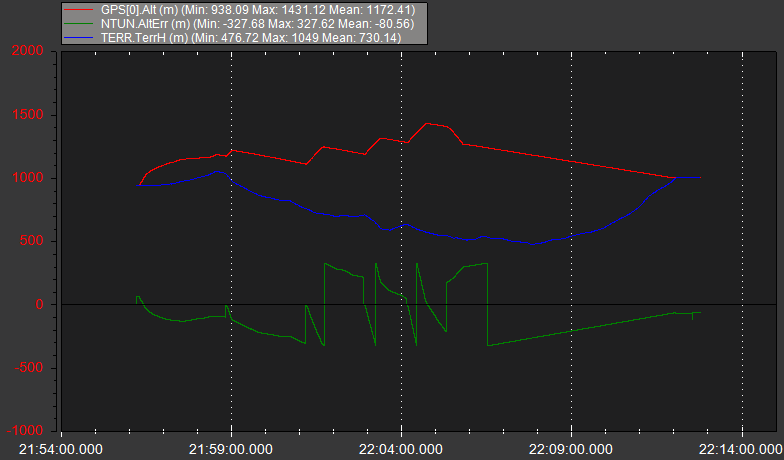 Maybe, I miss some updates on ArduPlane V4.1.
Could you give me an advice to decrease the altitude errors?
FYI, I have attached mission and log files.
Reproduce this issue:
./Tools/autotest/sim_vehicle.py -v ArduPlane -f plane-soaring --console --speedup=10 -L Karuizawa
Run the mission