Hi,
What are the differences (for a symmetrical drone) when flying in these two configurations?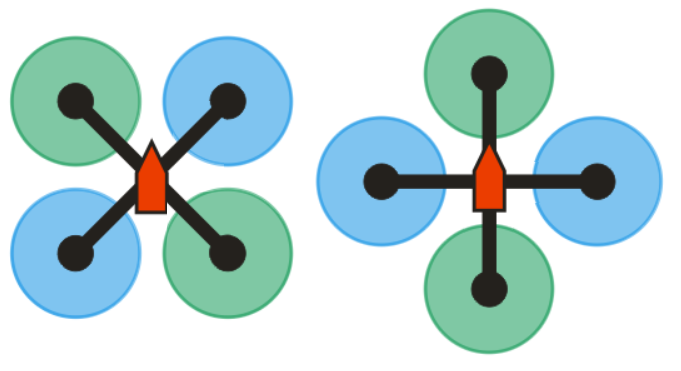 On the X configuration, you have the 4 motors working for pitch and roll, and only 2 on the + conf.
Also, the camera will be easier to place on the X without filming the propellers.