I am sending OBSTACLE_DISTANCE calls with data from a ZED stereo cam to Arducopter 4.0.7.
Mavlink inspector shows the correct data, When I lauch the Proximity viewer in MP without loading the Copter parameters, the SLAM map of the 72 distance values over the camera angle is displayed correctly.

However when I have loaded the copter parameters, I see only the left hand sector proximity and to front sector proximity. The right hand side of the data is ignored.

Only when I manually change the angle_offset value from -42.5 degrees (HFOV/2 of the ZED camera) to something of -30 degrees or higher, the right hand proximity sector will be displayed in addition to the left and front sectors.
Here is a snapshot from Mavlink Inspector - the values appear correct to me.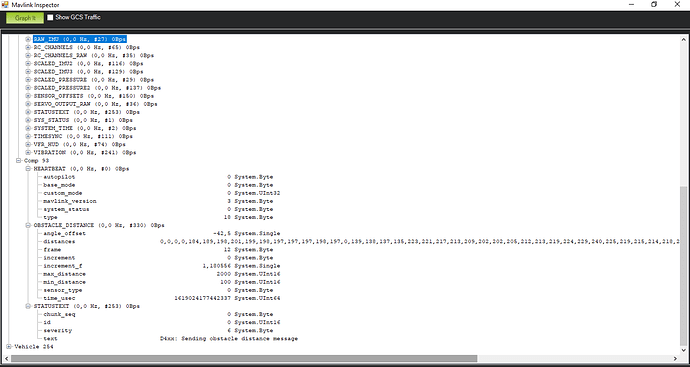 Has anyone experienced something similar?