Dear guys, first of all thanks for the useful advice we had in the PID tuning. We are now testing the way point mission for the 100 kg drone 40 kg payload and 60 drone…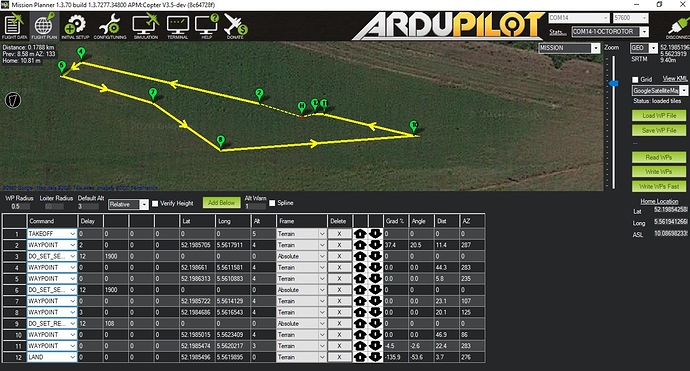 In this mission we have used a RC and servo chancel. and it works fine in loiter mode with pass through value 1. And when starting with loiter we move the craft to eg 4 meter and then turn to auto. The pump works neatly at pos 2 and sometimes stops at WP4 but also sometimes continues beyond that point over the mission. Of course we can turn it down on the TX. But first can someone tell me
why we should not put it at 0 value iso 1
? As I understand that 0 would be the mission position?
Next is there an explanation the experienced users of spray pumps can give on why sometimes the pump it is not stopping at the next WP as it is supposed to do? Let us know?
We do this testing with a 80 by 80 cm drone so we can also test eg resume mission and other parameters with more safety!
Best, Winfried