Hello everyone,
I have a problem related to a 3DR Pixhawk mini (Arducopter v4.0.7). When I put it in Althold mode, the drone is unable to keep its altitude correctly and is always going up or down. Also, when I try an automated take-off, it doesn't stop climbing… I decided to put it on the ground to perform some tests and I saw that the altitude indicated on mission planner varies constantly (from -1 to 1m sometimes). I think that the barometer could have a problem… I attached to this message a google drive link to the log file generated while the drone was on the ground, with no battery, only connected via USB to Mission Planner. Please could you help me?
Screenshot of the altitude calculated by the internal barometer: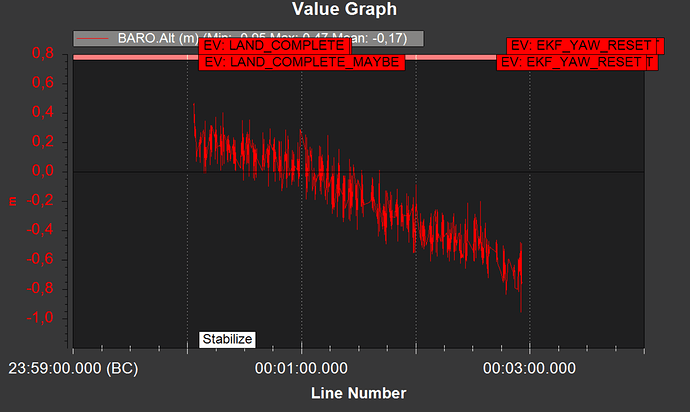 Screenshot of thhe altitude determined by the AHRS system: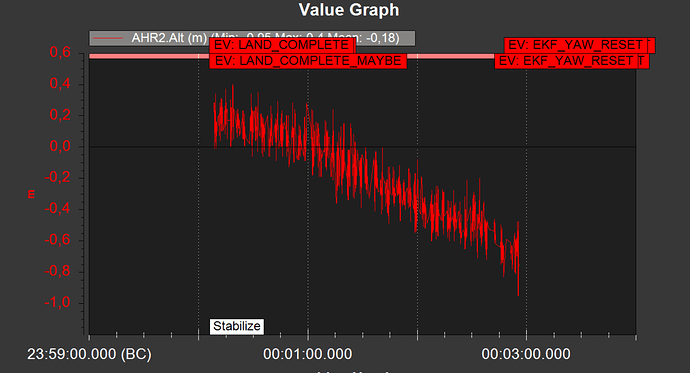 Bearing in mind this is with the drone standing still on the ground with motors not being armed.
Google drive link to the log file: https://drive.google.com/file/d/1APDTqNcWuklO-g9OU3_Vp7OmaD9stRoM/view?usp=sharing