Hi everyone,
I am a little confused. I build a X8 with a frame size 1.21m and prop size 22 inch. After performing the accel calibration, compass calibration, radio calibration, esc calibration and checking the motor orders and rotation I also did the initial parameter ( I inserted 22 inch props, 6s battery and the rest default) setup in mission planner. I have build a several multi copters and the initial parameter setup provides a flyable multi copter.
The first flight I took off in stabilize (no oscillations), then switched to AltHold (Still no oscillations) and then to PosHold (Also no oscillations). In all those modes the pitch, roll and yaw felt ok. Yaw was a bit aggressive but did not overshoot or oscillate.
The last test I perform was a mission in AUTO and there it happens. On the second last waypoint (of three) the multi copter tried to go back to takeoff location but it started to oscillate in the roll and pitch from what I saw on the ground. When I switched back to AltHold it was able to level itself and stop oscillating.
After reviewing the log I see that rcout is indeed roll and pitch goes back and forth.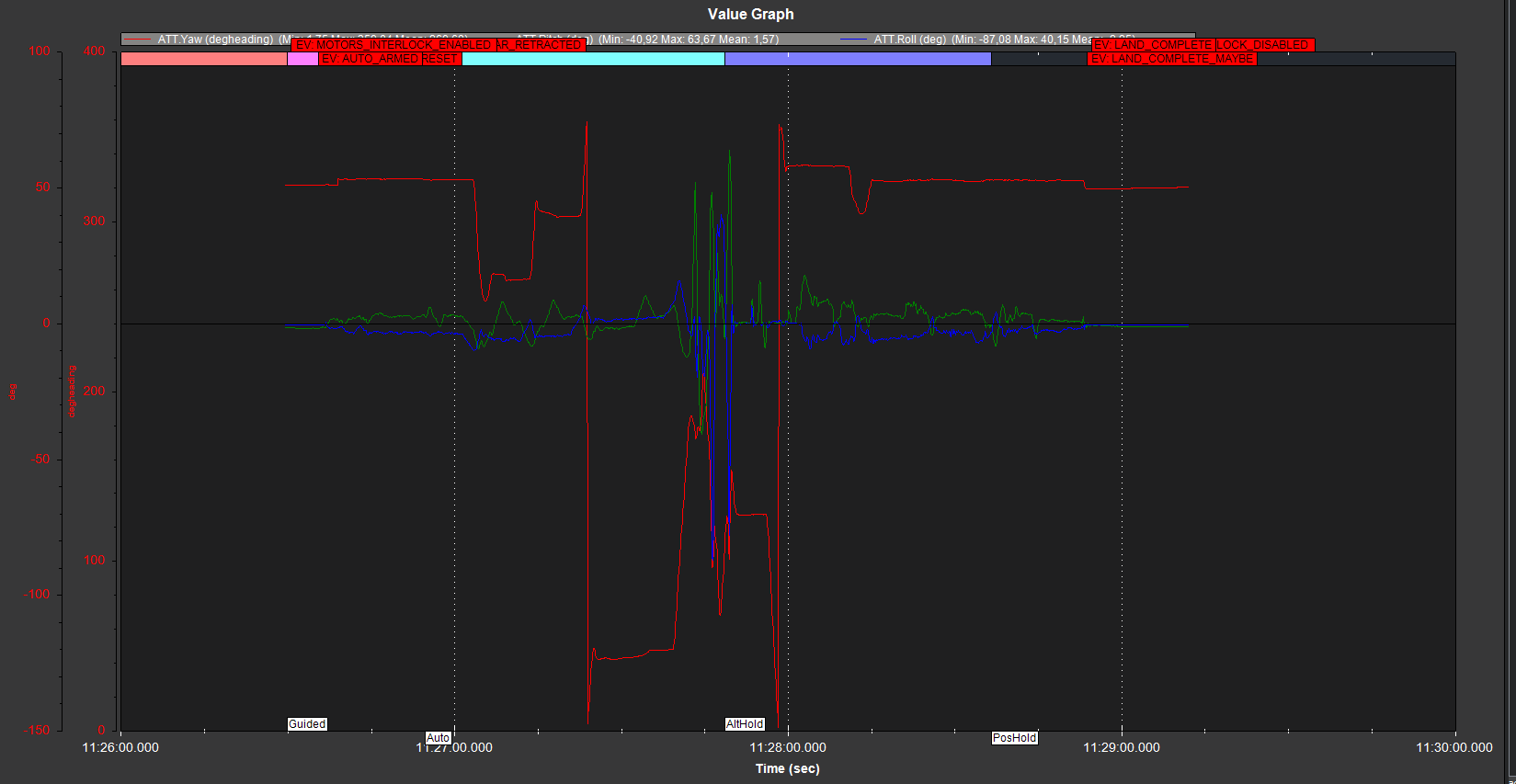 Here is a link to the .bin file: Dropbox - 2022-03-01 11-26-29.bin - Simplify your life
If someone can give me advice where to look at based on the .bin file it would be of great help.