In the next video I show the Elevon issue in QHover forward flight.
I know, its not the target of a VTOL, but the same situation happend while landing with the same windspeed. And during hovering on spot without wind, the Elevons work crazy. Good to stabilize a Tailsitter.
This is the situation in Test 48, line line 270 of the log.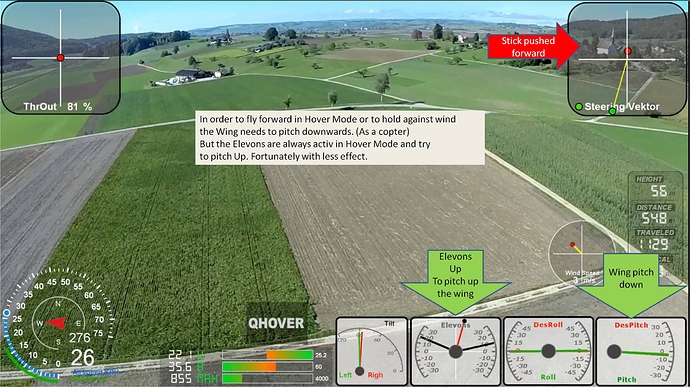 The same situation in the log: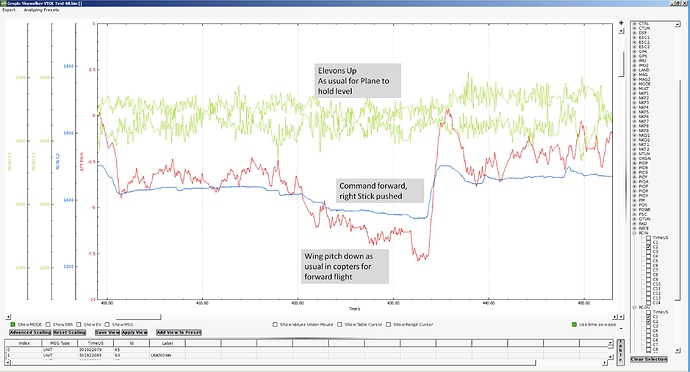 And this while landing.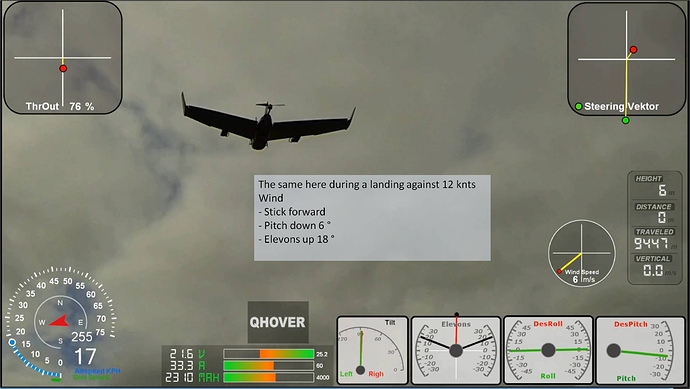 The video Test 48:
https://youtu.be/HINcB43YoW8
The log of Test 48:
https://drive.google.com/open?id=1_lP6Es_Aduwnq3ZNmLuoLL4VKYz4shfQ
And the parameters:
https://drive.google.com/open?id=1gerz73q3rHmzz0K-y4V9ZGnW0j0jRGZh
For me, the Elevons should be deactivated during Q Modes. The crazy actions disturb also the the first part of the transition. (Up to Q_TILT_MAX)
I don't know how they work in other VTOL applications.