Hello,
I'm facing a very high vibrations issue on the Y axis.
My flight controller is Pixhawk 3 Pro.
I have tried to replace blades, tune the blades tracing, replaced tail blades, add FC damping (which make it wars) but it's stays more or less at the same high values (around 50-60, See XYZ Graph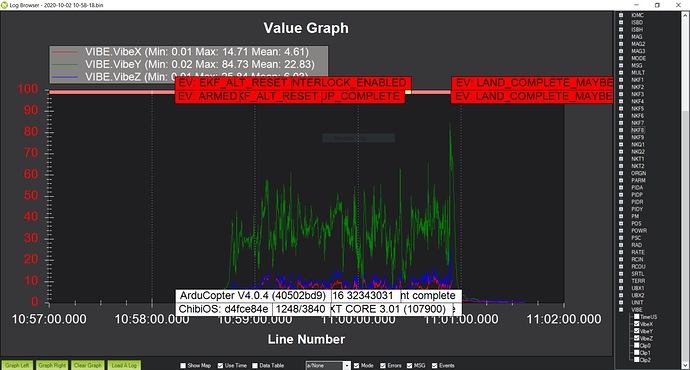 ).
I've tried to check the vibes frequency and I see amplitude of more then 1000 at around 50hz (See Hz Graph).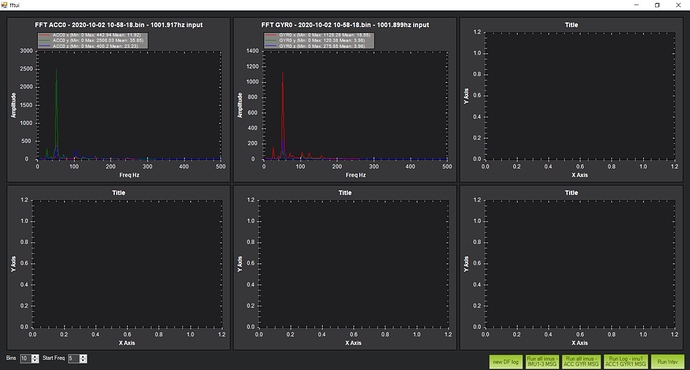 As far as I understand, the Y is right\left (East\ West) axis, X is Front\Rear (North\ South) axis, is it right?
I've added link to the flight log file.

Thank you very much
Rotem