I'm trying to mount a TL3T05 gimbal to a drone using a pixhawk 2.4.8 controller flashed with Copter 4.1.5. I mainly followed this video tutorial.
The gimbal has 2 3-pin connectors named CH1 and CH2, which I connected to Pixhawk's ports 1 and 2 which afaik are the servo ports 9 and 10, just like in the video. The gimbal's main power supply was directly connected to the battery input. My remote (FS-i6) has two potentiometers that operate servo channels 5 and 6.
Altogether, I went to setup->optional hardware->camera gimbal and made the following settings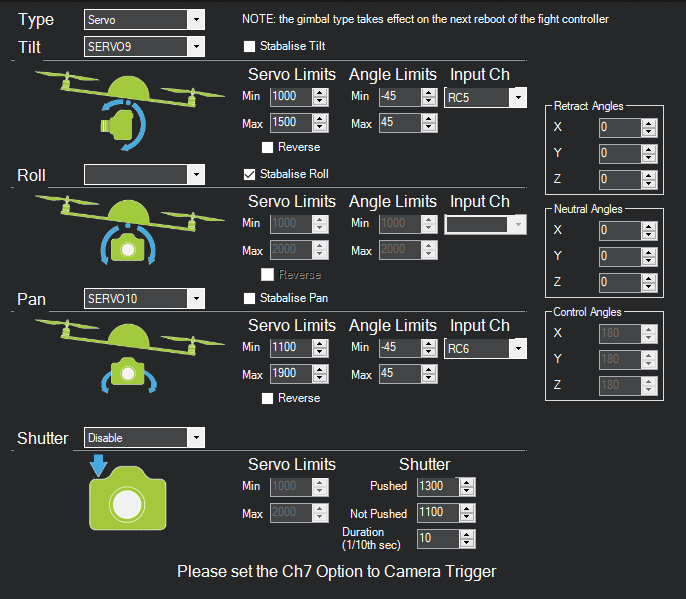 However, when I switch on the remote, arm the drone and operate the corresponding knobs, the gimbal won't move. Does anybody have an idea why?
p.s. You might have noticed I'm new to this, so just ask for missing info as I've surely left out a lot.
Thanks in advance.
params.param (16.9 KB)