Hi,
I have Taranis radio (I am more of Futaba Guy) and I am going crazy trying to make Taranis software to update to latest release. plus I have many other questions.
First of all the Radio itself has no marking or proper model numbers written on it. At the front of the radio it says 2.4Ghz ACCST, TARANIS - Plus, its a silver case. At the back it says X9D, CE 2200. Serial Number I believe X9DP066…
a) What model do I have? Do I have Taranis X9D, X9D+, X9D+ 2019?
b) Inside the battery compartment it says A01 US RCM. Also, I see two battery connectors. Can you use either?
When I turn on the Taranis using the two trim keys and the power switch it says taranis Bootloader - 2.1.6

When I click the menu button and hold it to see if I can learn more about what I got inside, I see the enclosed screen image. Not sure how to get to page 5/X to see the software version etc.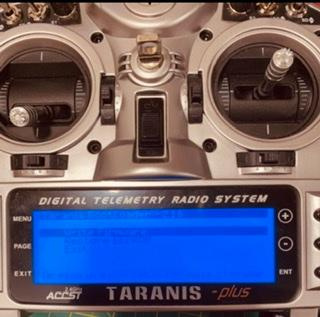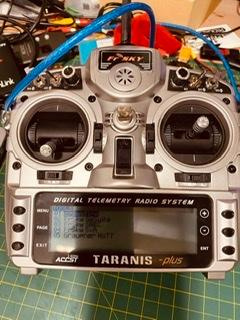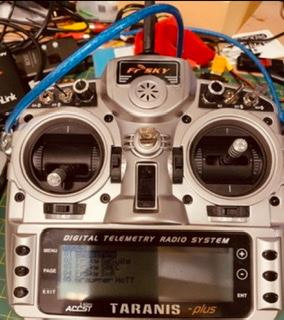 To try to upgrade the software and boot loader to latest release 2.3.7 i tried the following method and no matter what I do is not upgrading.
A. Installed Open TX 2.3.7
B. Downloaded SD card for X9D+
C. Copied SD card all the files to SD card. Please note I accidentally deleted the file System volume Information. see enclosed screen shot. Not sure how critical that is. if it is how do i get one?
D. manually copied 2.3 bin file to the FIRMWARE folder ont he SD card and renamed it to open237.bin (Under 8 characters).
E. Upgrade the Firmware to 2.3.7 inside the Tx.
After that I unplugged the TX USB cable. Selected Exit and when the taranis reeboots, it doesn't upgrade or give the option to upgrade to 2.3.7
What am I doing wrong?
*SOLUTION
I learned a whole bunch of few tricks so here they may come handy.
The factory SD card inside Taranis is no good. If you are getting all kinds of driver issues while connecting to Windows 10. Change or switch to a better quality SD card inside Taranis. In my case it solved the driver problem.

If you follow the steps described below, and when you click exit the Taranis is supposed to update boot loader and firmware version. if you are not seeing that do the following. (I am assuming you have copied all the SD card data and put the new bin file in the firmware folder:
a) Long hold Menu button.
b) Hit page key and go to page 2 of 7.
c) Select folder FIRMWARE
d) You will see the .bin file you copied.
c) Select it and Press enter. It will give you another menu, select "Flash Boot Loader"
This will flash the bootloader and Open TX software has already upgraded the Firmware.
Re start Taranis while pushing trim keys, and you will see that the boot loader is now updated to 2.3.7