I wonder what is wrong with that 5" quad and it's battery. I have as I remember 20A ESC so 80A is max. Maybe 2200 40C battery is little to less. I have 2204 2300kV motors and ESC 20A. Battery is 3S.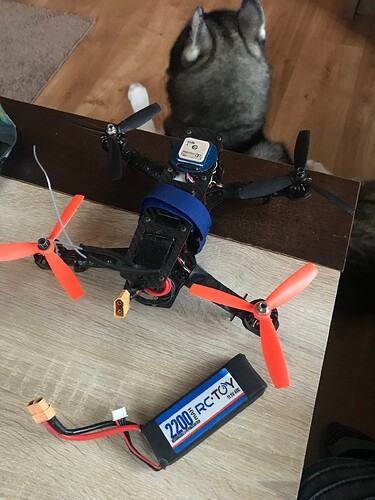 I have to turn off low voltage failsafe, or set it much lower to not engage failsafe too early. What could be wrong with that setup?
I've done initial setup, autotuning, motor compass calibration, notch filtering also.