Hey.
I thought about the task of more reasonable performance of the flight task.
The figure below shows the flight plan.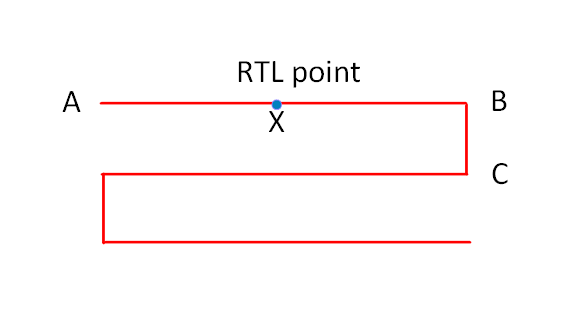 If, for some reason, the RTL command (let's call this point X) triggered when the drone moved from point A to point B, then the flight will continue from point A, but I need the flight to continue from point X.
How do I imagine this task:
When performing a mission when the RTL command is triggered, the current coordinates must be overwritten into the memory of the position of point A.
It looks quite simple =), yet I know how to do it. Does anyone have any thoughts on this? Is it possible to perform such operations with memory during the flight?