Hi There,
I am new to ArduPilot and I have been trying to setup the SITL simulation environment.
What I have done so far (following the instructions on setting up the build environment):
I have cloned the ardupilot git repository.
I have run the command `git submodule update --init --recursive' as per the instructions
I have run Tools/environment_install/install-prereqs-ubuntu.sh -y successfully, logged back out and back in to make permanent etc.
Finally, I go to run the SITL sim_vehicle.py in the ArduPlane directory with:
sim_vehicle.py -v ArduPlane -f plane-vtail --console --map
and I get the following error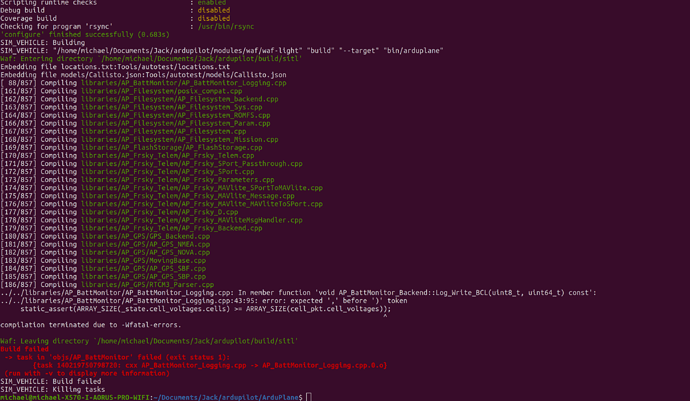 Any Help much appreciated! This is kind of urgent. Thanks a million in advance.