I've been working this problem for a full day and am stuck.
FrSky RXR8 Pro receiver SBUS Out to RC IN not working.
Have tested on multiple FCs, Pixhawk, Cube Orange, mRO X2.1
Individual channel outputs through a PPM into FC works fine
Have updated firmware on RXR8
Connecting logic analyzer see simultaneous output from PPM & SBUS (attached image)
Anyone have ideas on next steps?
*Edit - Top plot is output after external PPM combining all 8 channels from RXR8, bottom is SBUS out… here's a better image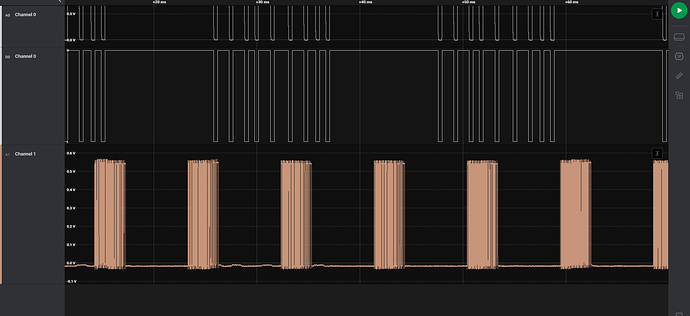 **edit2 - Added closeup view on SBUS


Thanks in advance