With the very kind help of many participants here, I finally got bi-directional dshot running, and rpm data for a dynamic notch filter.
I'm trying to understand if there are relationships I should expect to see that validates that my configuration is working properly. For example - this reference in the wiki suggests that frequency of blade passage over the arms will be a major source of vibration: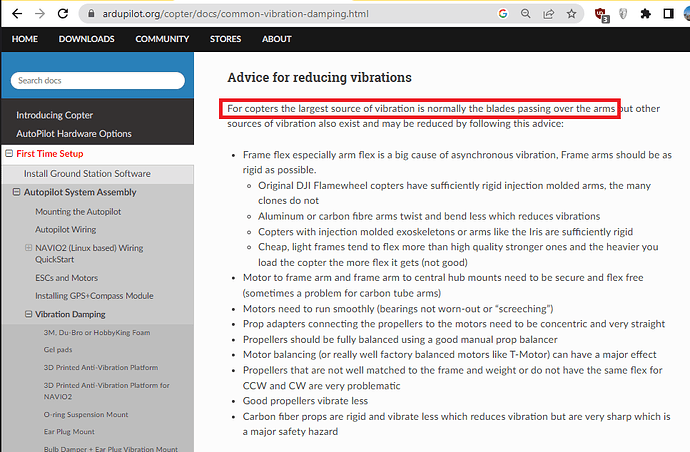 My data however doesn't really show that. On a test flight the RPM averages around 5800 RPM in hover. The batch process vibration charts show peak vibration of about 100hz. I can't yet see how four 2-blade props spinning at 5800 RPM can generate 100hz vibration.
Are there other factors I can take into account to help validate the performance data that's generated?
Thank you!