At first I did an auto-fly plan(Attachment:Flight Plan.txt). Everything was working normal as expecting. But something went wrong when it entered into QRTL.
QuadPlane is violent shaking when in QRTL mode(TIME:2016-10-20 16-16-31 16:19:53 Attachment:2016-10-20 16-16-31.tlog AND Error Log.log). At this time ,the ground-speed is 25m/s, barometer height is 150m and only "bad compass health" prompting. Shown as below.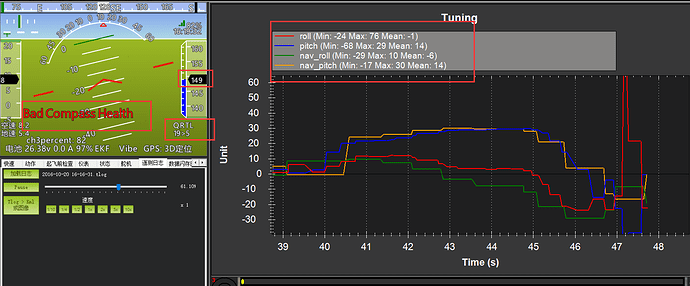 When this happen ,I changed mode to Hover, but it's very hard to control. Shown as below.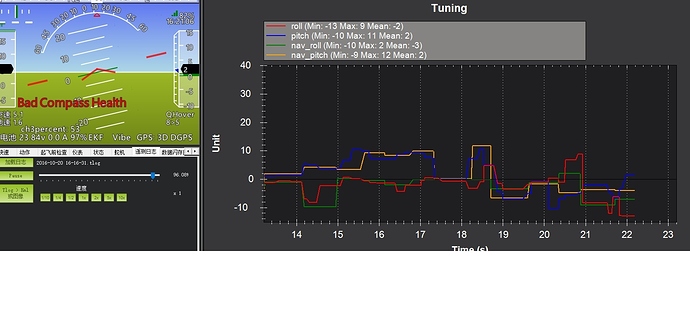 Flight Plan.txt
(429 Bytes)
2016-10-20 16-16-31.tlog
(406.5 KB)
Error Log.log
(3.8 MB)