Using QGC v.3.5.6, I just loaded ChibiOS - Heli: ArduCopter V3.6.11 (stable) on my brand new mRo Pixracer R15. I was expecting to pick an airframe from a page of colorful graphics. Instead…I was presented with this menu for airframe selection: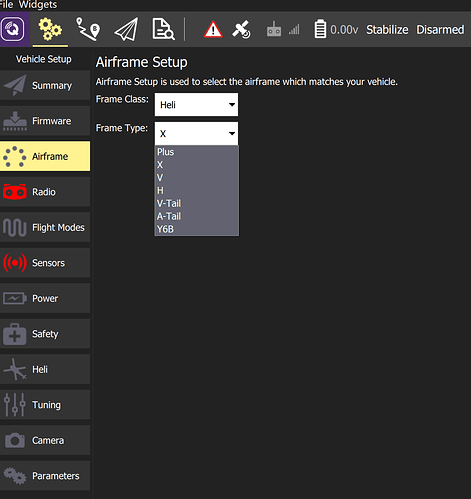 I have NO CLUE what a traditional flybarred 450 sized heli should be classified as far as FRAME TYPE. Could not find answer in the Wiki nor this site. Help anyone?
For giggles, I erased the Arducopter Flight Stack and loaded the PX4 firmware. At least QGC presented the cool graphics I expected:


BUT…
For traditional heli, the ONLY choice was a Blade 130x…no other traditional heli options?
What am I missing?
For the record…I plan to use ArduCopter flight stack after I get over this hurdle.
Thanks to all,
Mike