Hey,
Almost every takeoff, we get the "Potential thrust loss" message, although the drone is acting fine during the whole takeoff, flight and landing. i looked into the code, and i understand that negative z velocity with full power throttle is causing this. so i searched the logs and i see the our GPS (and GPS2 too) VZ value is negative when climbing and positive when descending. so that's might explain the thrust loss message.
I guess that the VZ should be positive when climbing. am i right? if so, what might be the cause?
I attached the log file and a screenshot from the log showing the thrust loss message right after the take off and the negative VZ during takeoff.
Thanks,
Guy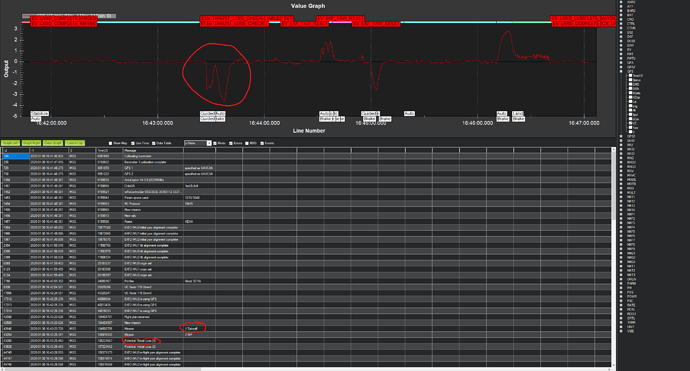 https://drive.google.com/file/d/1_bRgMwST1hhG9KywAIWcDNI_XjfzFCCI/view