Hi there
I have a Trex 650 copter with a Cube Orange controller mounted as shown in the picture below: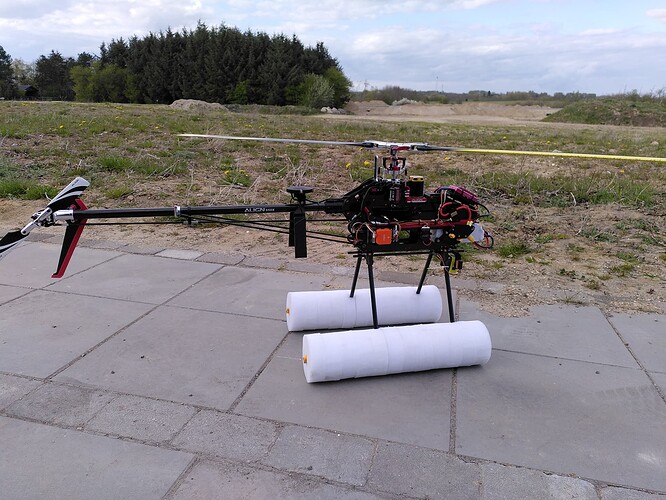 I have just started to test PosHold after initially being very satisfied with how the copter flies in stabilize after following the wiki tuning guide. PosHold performance seems okay, but oscillations sort of "accumulate" over time. This seems to be worse the more wind is present. I was hoping I could get some input before I try higher speed tests.
I have uploaded a log file for a hover flight flown mainly in headwind: https://drive.google.com/file/d/1swNw20G_oZWZFMS3uQPJ_yPfQUn5fC68/view?usp=sharing
If I read the logs correctly, you can see the oscillations as I change to PosHold:


I would greatly appreciate any insights or general advise from this great community.
Thanks!
Kind regards,
Ebbe