Hi guys,
Recently I've been flying a pixhawk1 but it switched to Land from PosHold mode the minute I got it into air.
Log says there was a 2-meter jump in previous seconds in POS-Alt. However, the GPS-Alt, Baro-Alt were all good.
GPS Glitches are detected in previous 10 seconds. We think they were a problem but should take effect immediately, instead of waiting a few seconds.
A pretty strong wind was in present, which caused the acceleration to go high for serval times. However the IMU velocities were small for causing trouble on positions.
And a compass calibration was denied in out flight. So this might be a problem as well.
Moreover the temperature has changed during our flight. So we are not sure which one is the major cause.
If anyone is interested in this problem, please discuss with us. Here is our log and ERR MSG printing as well as .mat logging data.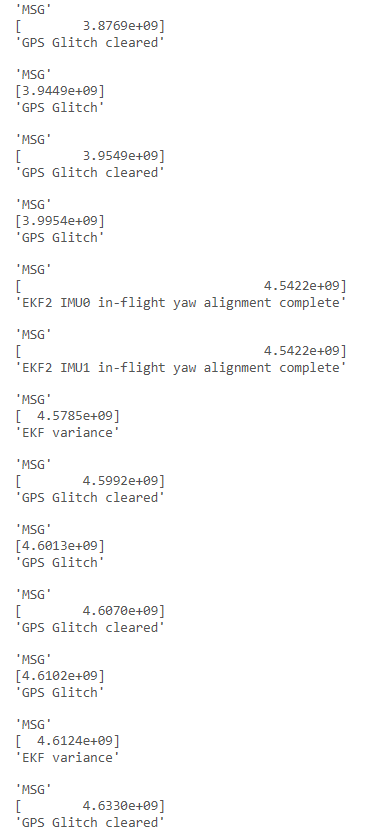 https://uofc-my.sharepoint.com/:u:/g/personal/yang_jiang1_ucalgary_ca/ESoDKhfdzCFDg3jDEOk1s9kBKMLBNlgVlJeojXVboWQQUg?e=fxzOBS
Thanks for helping and learning with us!
RJ