I manage to arm and spin the motors and started the flight. But the more I discover things, the more conscious I become on what untoward incident the copter does so my finger is always at the Emergency Stop switch just in case. And I was right, without putting any throttle input, the copter started to rise. Oh shit comes into my mind and scared of loosing the copter, I immediately turned on Motor Emergency stop. Copter dropped straight to the ground but undamaged. Thank God.
When I investigated the log here's what I found.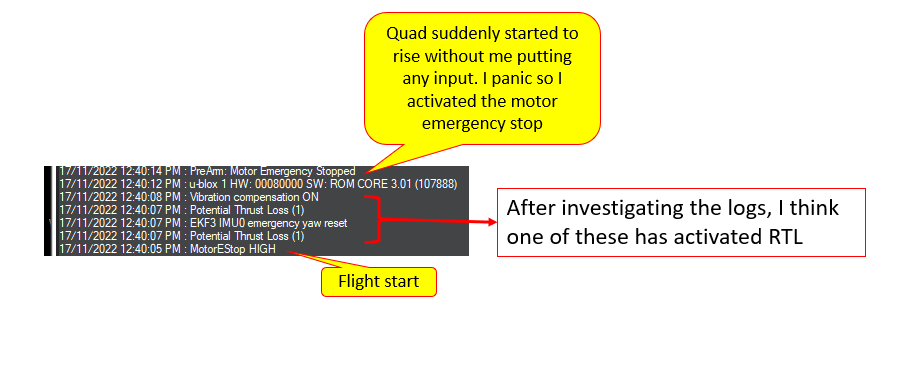 If that was an RTL, what could have cause it?