I'm doing a new build with a brand new ZealotH743 flight controller. I'm pretty sure I have done everything right, just like on the PixRacer, PixHawk and Durandal I have set up before, but I'm getting no servo outputs. I don't just mean the servos aren't working - I mean ZERO output to any of the servo outputs as shown on the Mission Planner Servo Output page. Here's a picture: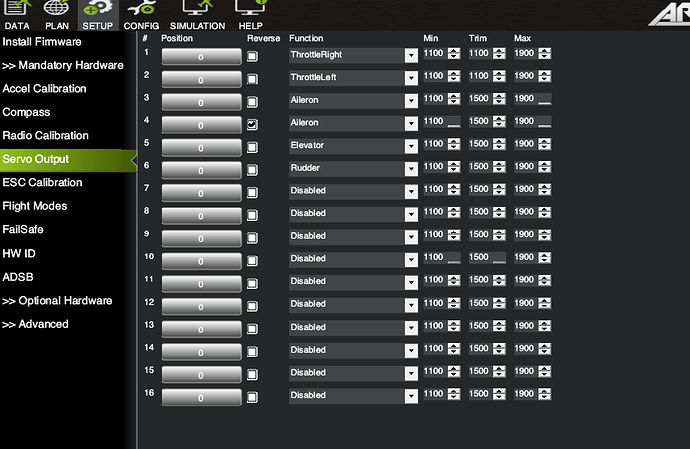 Yes the receiver is working - I'm getting inputs on the RC channels: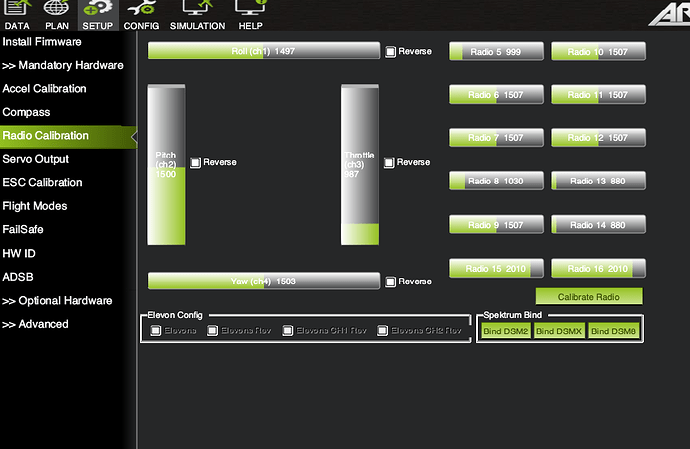 Oh and I have set BRD_SAFETYENABLE = 0.