Hi guys,
I built the copter using Ardupilot and found that it flights great (after INAV all moves are predictable, no issues with altitude, poshold etc, I really like it now). But I noticed that the copter consumes a little bigger current that I am sure might be enough. I have not a big frame, and for example on INAV it took about 4.5-5.0 amps in hover mode, but Arducopter consumes up to 8.2 amp.
May somebody help me to identify the root cause? I took the screenshot from RCOU fields from the logs,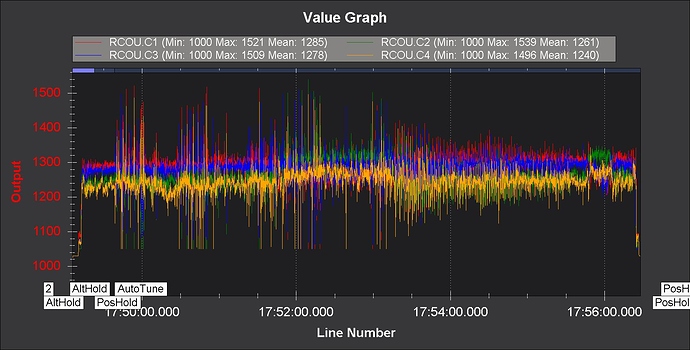 and it seems that the motors receive extremely pikes from the AP. How can I 'interpolate' it and where is the right thing I need to look into?
Thank you.