Hi all.
I have a new build that I have been trying to get off the ground. So far I have had pretty good luck with the machine but I am now at the point where I am trying to to Autotune it. So today it was cool and breezeless and thought I would give it a go. So first I did a Yaw tune.
It went for what I thought was a very long time. In the middle of the flight it suddenly spun 180 and continued on with the tune. Eventually I got a tune complete message, landed and disarmed.
I then set up for a roll tune. Off the ground she went, started the tune, twitch twitch as normal. Suddenly it did a 180 and the twitch stopped. Everytime I tried to tune I got the same result.
When I opened the log, and I confess. I can build but I suck at logs and config. I noticed this odd Motor Interlock enabled after the machine was armed and airborne.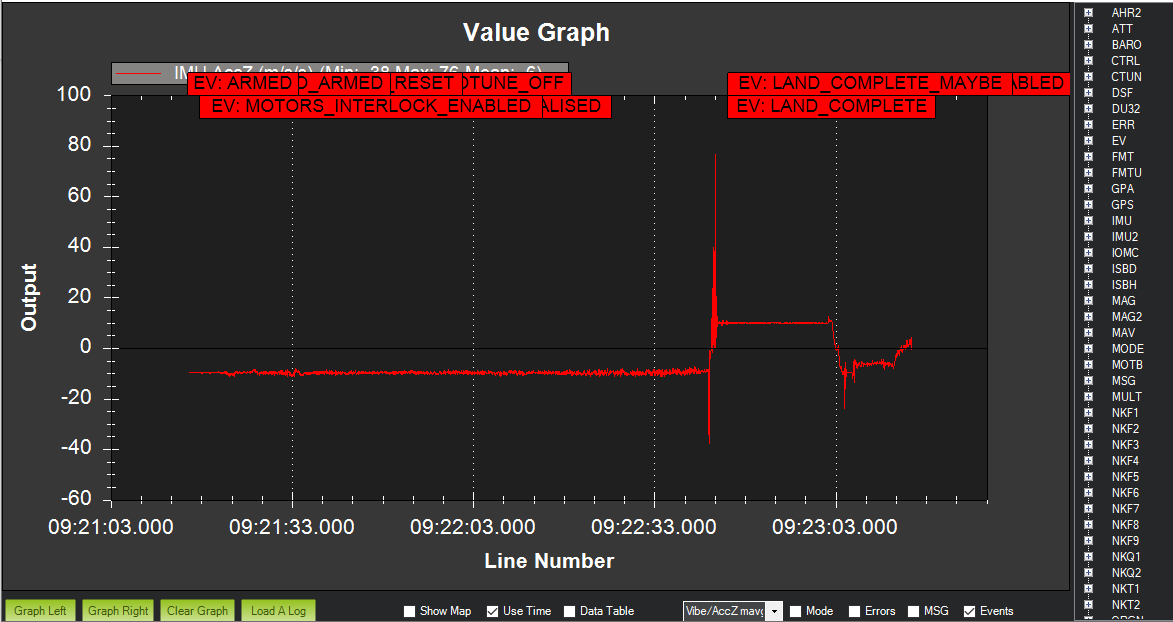 Logs are in the post below.